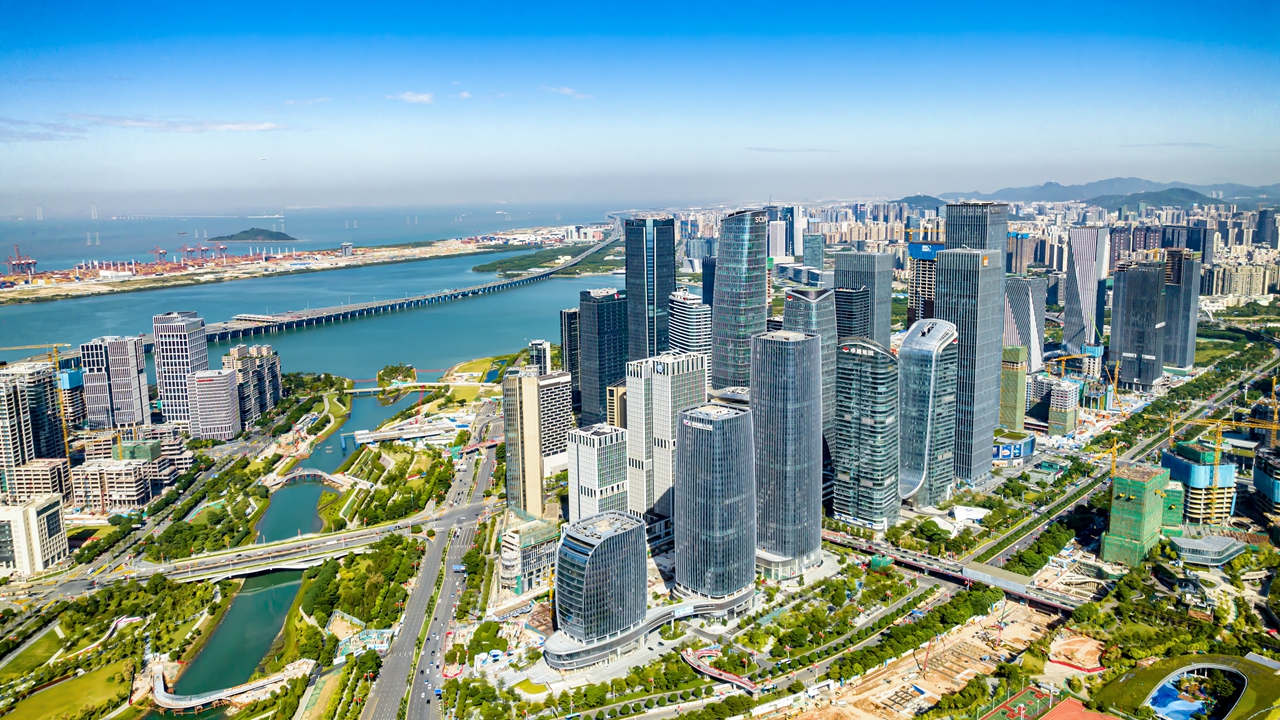 A bird's-eye view of Qianhai's financial CBD in the Guiwan area. Photos courtesy of Qianhai Authority

Two Qianhai-based import/export companies have recently completed business transactions by paying their exporters in foreign currency after purchasing foreign currencies with renminbi overseas. They were the first beneficiaries of the new policy rolled out by the Bank of China (BOC) Shenzhen Branch, which allows enterprises in Qianhai to save costs by directly purchasing foreign currencies overseas to pay for their import fees.
The two companies, that wished to remain anonymous, used to purchase foreign exchange through domestic banks in advance and then make payment after they closed a deal. The former transaction was subject to exchange rate fluctuations and would incur increased costs for them.
A senior staffer from BOC Shenzhen Branch told Shenzhen Daily that the new measure is beneficial for enterprises to fully use of exchange rates of domestic and foreign markets to minimum their risk and reduce costs, and it also conducive to the settlement of cross-border renminbi business.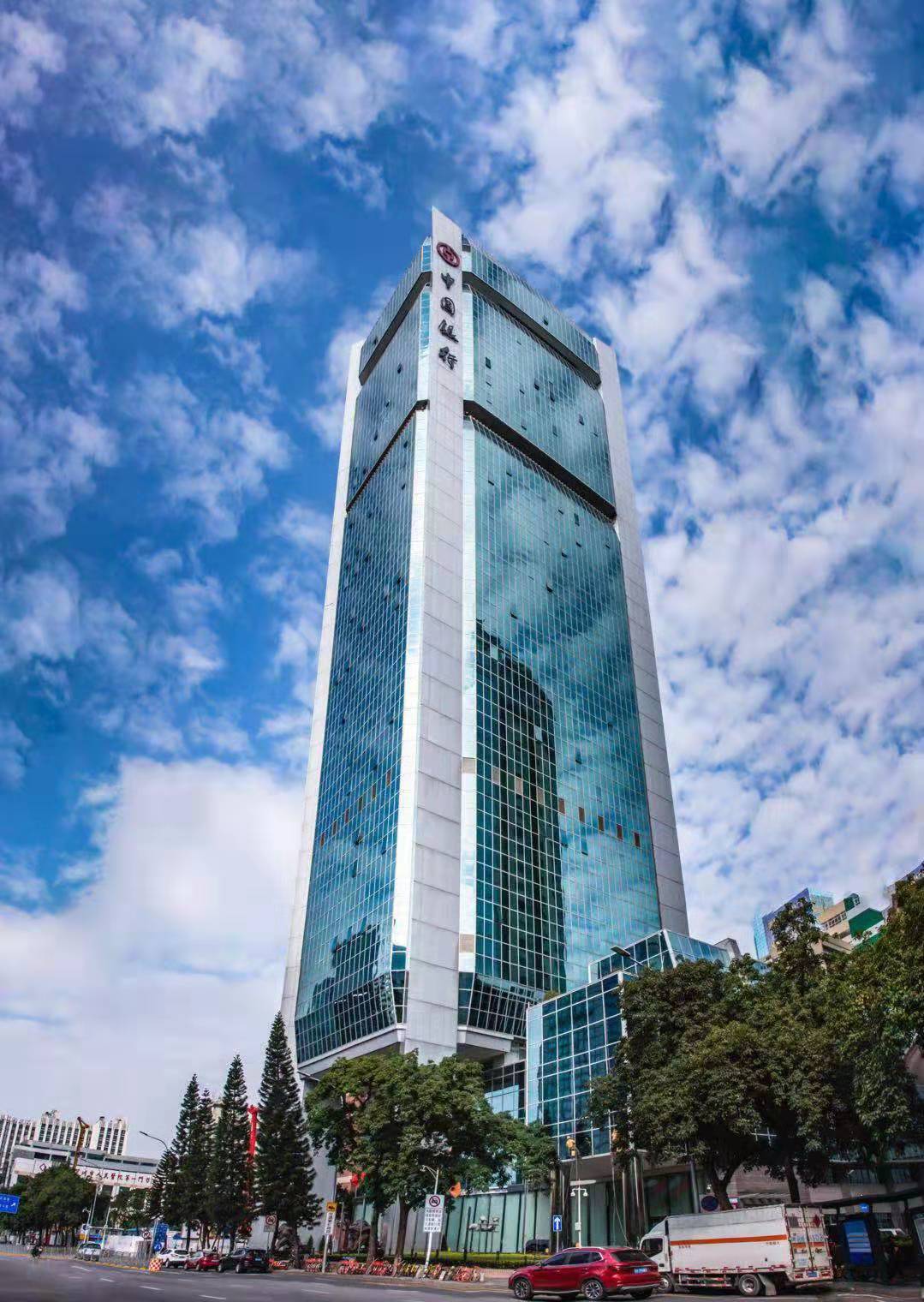 The Bank of China Shenzhen Branch building. File photo

Other preferential policies have been offered in a row in Qianhai to assure a much smoother capital flow between Shenzhen and Hong Kong.
Prefrencial policies
benefit businessmen
A raft of bygone obstacles now have become history as 30 measures on deepening the cooperation of the financial industry between Hong Kong and Qianhai unveiled in February and have been implemented.
The overseas foreign exchange purchase business was launched as per the stipulations of the 30 measures.
Under the guidance of The People's Bank of China (PBOC) Shenzhen Central Branch, BOC Shenzhen Branch has fully utilized its advantages in cross-border financial services and actively participated in various financial reforms and innovations such as cross-border renminbi trade facilitation and cross-border renminbi asset transfers, striving to bring policy dividends to more quality enterprises. So far, BOC Shenzhen Branch has provided convenient cross-border renminbi settlement business for over 1,000 enterprises.
In addition, BOC Shenzhen Branch became the first bank to pilot the business of allowing Hong Kong residents to entrust others to open a mainland bank account in March 2019, which has included in the 30 measures.
As of March 28, five pilot banks in Shenzhen, namely BOC Shenzhen Branch, ICBC Shenzhen Branch, China Construction Bank Shenzhen Branch, China Merchants Bank Shenzhen Branch and Bank of East Asia (China) Shenzhen Branch, had opened a total of 222,500 accounts for Hong Kong residents by proxy and handled 15.06 million transactions totaling 10.98 billion yuan (US$1.59 billion) for the accounts.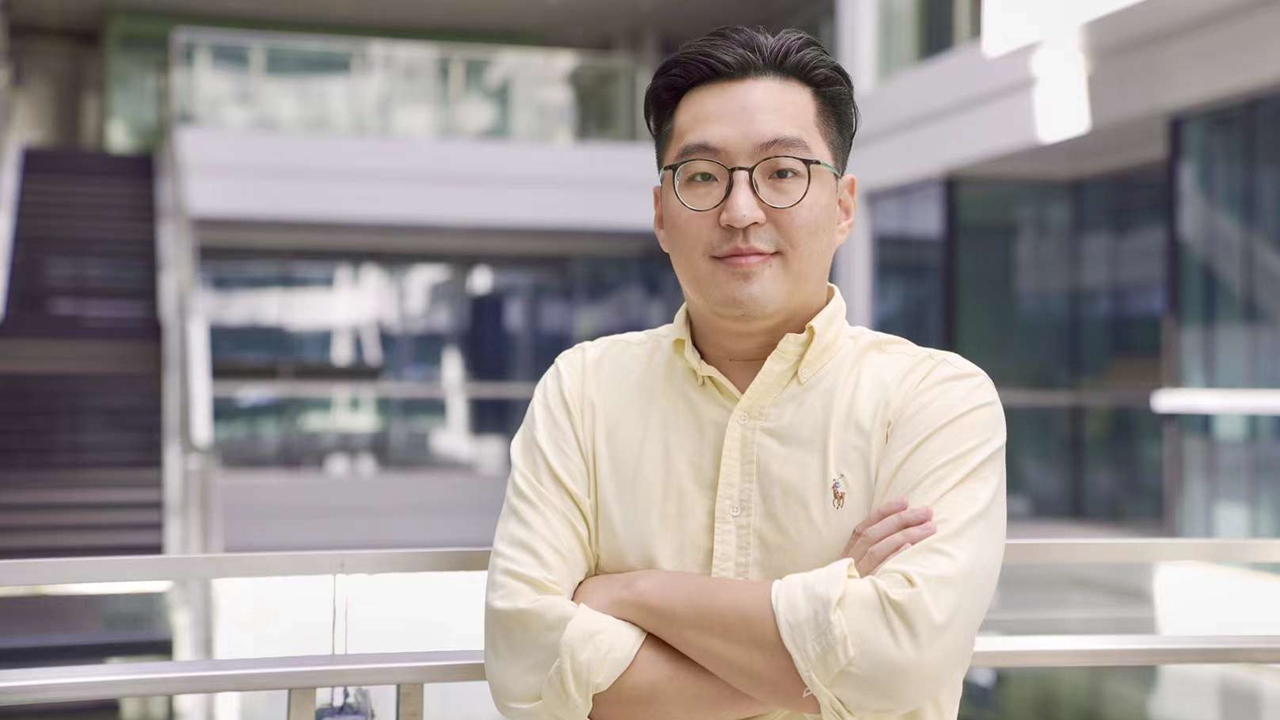 Chan Yun-fu

Chan Yun-fu, founder of Qianhai FC Studio (Shenzhen) Co. Ltd., has come to Qianhai from Hong Kong to start a business for four years. He believes that the way of opening a bank account by proxy is a major breakthrough in the financial field, which will help his Hong Kong peers better integrate into the development of the Guangdong-Hong Kong-Macao Greater Bay Area (GBA) and the country.
Chan has opened three mainland bank accounts. "After opening mainland bank accounts, I can withdraw and deposit cash conveniently," he said.
Efforts made to
implement measures
In early March, right after the release of the 30 measures, PBOC Shenzhen Central Branch held a symposium in Qianhai to collect opinions and suggestions from financial institutions. It also organized 89 banking, insurance, securities financial institutions and local financial organizations within its jurisdiction to jointly discuss the implementation of the 30 measures.
According to the research results, PBOC Shenzhen Central Branch refined the 30 measures into 32 concrete tasks and formulated a plan for the division of labor. For the 24 tasks that have been implemented, it guided relevant financial institutions to further advance their progress in an orderly manner; and for the eight tasks that were still to be carried out, PBOC Shenzhen Central Branch supervised and urged relevant liable institutions to take measures as soon as possible.
The guidance and supervision have paid off and relevant liable financial units are speeding up to promote and optimize their services.
Payment on mainland
more convenient for HKers
In 2018, Tencent joined hands with China UnionPay to launch WeChat Pay HK to realize cross-border payments between Shenzhen and Hong Kong. Statistics from Tenpay.com, Tencent Group's mobile payment platform, showed that WeChat Pay HK now has over five million registered users and has covered over 150,000 Hong Kong merchants and more than one million mainland merchants. Since the full resumption of border crossings between Shenzhen and Hong Kong this year, WeChat Pay HK has witnessed a surge of offline transactions this February, over 10 times more than last December.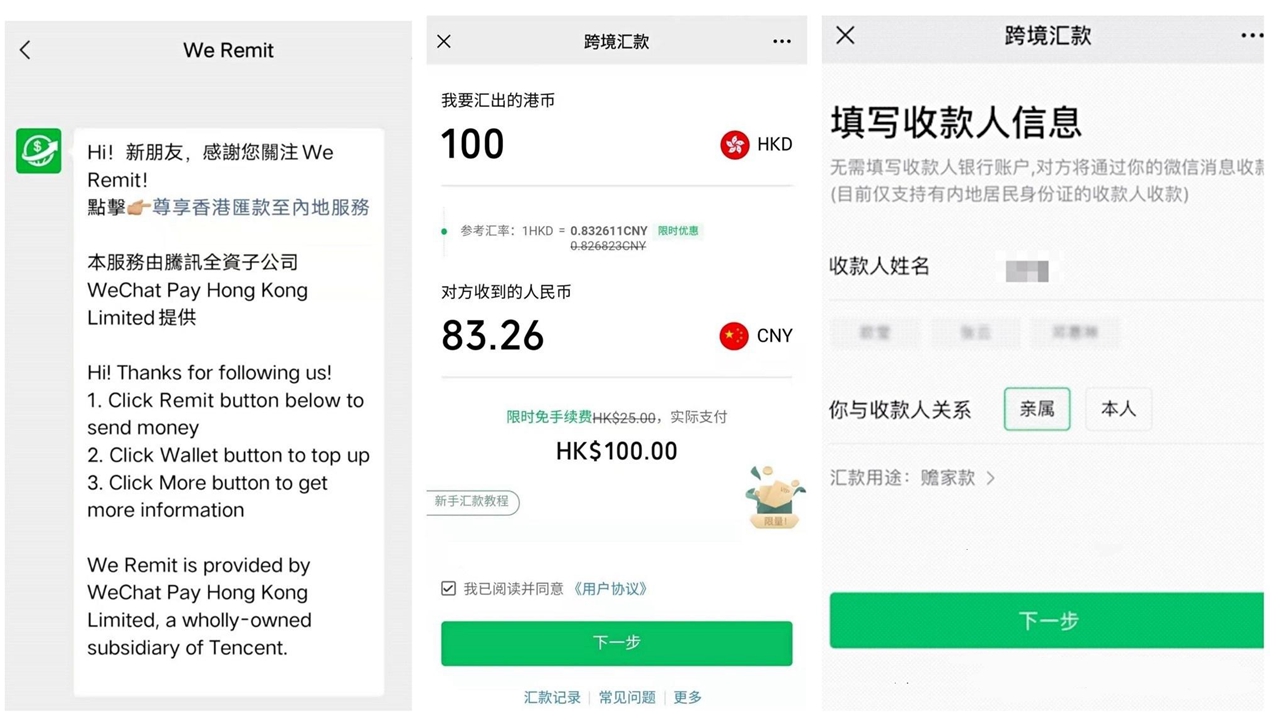 Screenshots of the We Remit remittance services offered by WeChat Pay HK.

WeChat Pay HK has also opened the We Remit remittance service from Hong Kong to the mainland. Currently, it supports 23 Hong Kong banks and the payee can use bank cards of over 100 mainland banks to receive RMB with one click on WeChat.
A staffer from Tenpay.com introduced that compared with traditional cross-border remittance methods, We Remit simplifies the remittance process and provides a better exchange rate adjusted with market fluctuations. "It also supports 24-hour remittance service, the money can arrive within a few minutes and the recipient can receive a notification on WeChat to confirm the remittance. Since the service was launched in 2021, the total remittances have exceeded 10 billion yuan," the staffer said.
Hui Kit-ying Kennis, a Hong Kong entrepreneur in Qianhai, said that "the WeChat Pay HK service has brought me a lot of convenience. The cross-border remittance service allows me to directly mobilize my Hong Kong dollar balance to handle my rent and daily expenses in the Greater Bay Area," adding that it saves her the trouble of carrying large amounts of cash, and she can check her revenue and expenditure in a clear and safe manner. "I recommend this service to my Hong Kong peers who frequently travel between the mainland and Hong Kong for life, consumption and entrepreneurship," Hui said.
Hui Kit-ying Kennis

"The rolling out of the 30 measures is a stimulus for us to continue to expand such cross-border payment and remittance services. The new policy will also allow more people to learn about and experience our services, and in turn further promote the financial cooperation between the two places," the staffer said.
The 30 measures were jointly released by the People's Bank of China (PBOC), China's central bank, together with the China Banking and Insurance Regulatory Commission, China Securities Regulatory Commission, the State Administration of Foreign Exchange and the People's Government of Guangdong Province. The content includes deepening financial cooperation between Shenzhen and Hong Kong and prioritizing financial innovation in the interest of people's livelihood, deepening the interconnection of financial markets and infrastructure between Shenzhen and Hong Kong, and advocate Qianhai to further open up its financial industry, among others.