A fan of the "Harry Potter" book and movie series, Tangtang's plan about visiting Universal Beijing Resort had begun before the theme park opened to the public in September 2021. After failed attempts in making a trip to Beijing in both 2021 and 2022 due to the pandemic, she is finally about to take the journey during the approaching May Day holiday, which will last from Saturday to next Wednesday.
"Hogwarts Castle and Diagon Alley … what I've seen in the movies … I'm going to see them in person soon," she said excitedly in a phone interview with Shenzhen Daily. "My recent pastime before bedtime has been browsing travel guides on Xiaohongshu [or "Little Red Book," a lifestyle social media platform] to see how to make the most out of this trip. Just can't wait for it!"
Tangtang is among the many Chinese citizens who are going to spend the upcoming five-day holiday traveling. A longer-than-usual May Day holiday and eased travel restrictions both at home and abroad have led many to predict a tourism boom from late April to early May, which has been confirmed by statistics.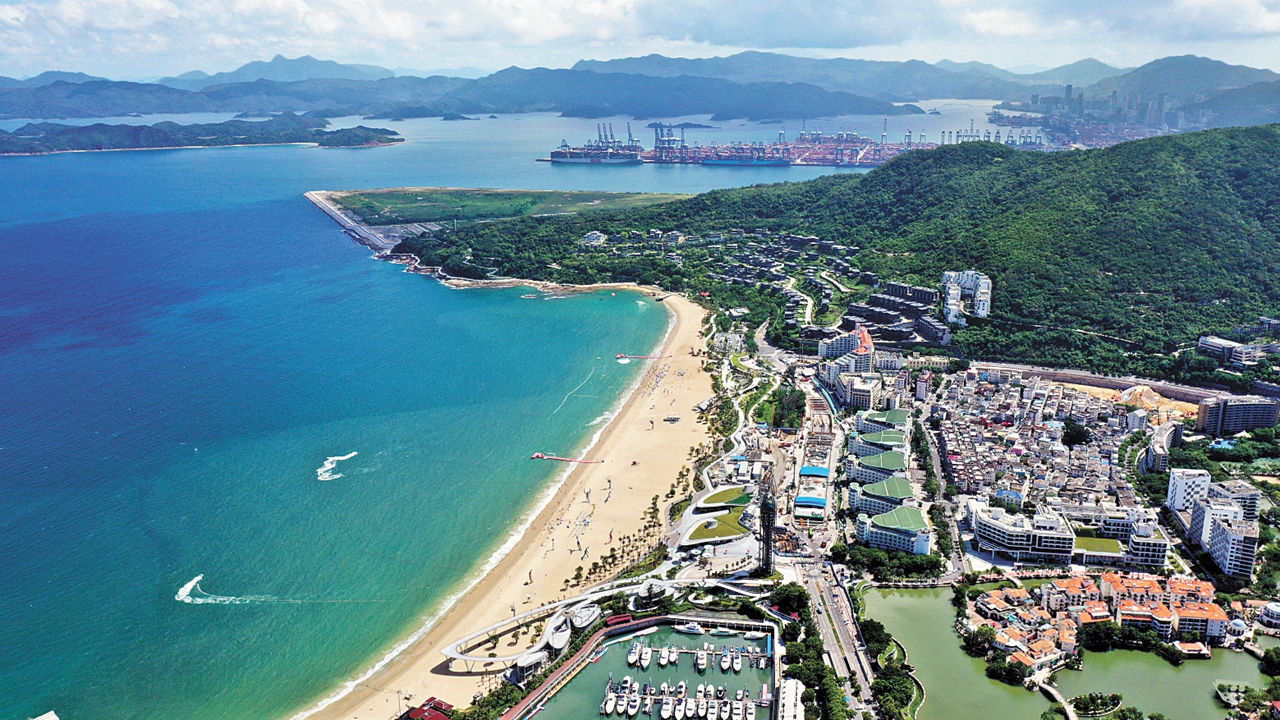 An aerial view of the Dameisha Beach in Yantian District in this 2022 file photo. Dameisha is a popular tourist attraction with its unique landscape. Sun Yuchen

Strong bounce in domestic travel
Domestic travel, in particular, is bouncing back stronger. According to data released by leading online travel platform Ctrip.com, as of April 20, searches for domestic flights for the holiday had gone up by 290% year on year and reached 110% of the 2019 level. Searches for domestic hotels had risen by 800% year on year, up by 200% from the 2019 figures.
In terms of major sources of tourists and tourist destinations, a recent report by online travel services provider Tuniu.com showed that Shanghai, Nanjing, Beijing, Tianjin, Shenyang, Guangzhou, Hangzhou, Shenzhen, Chengdu and Hefei are the 10 major sources of tourists. Yunnan, Hainan, Guizhou, Fujian, Sichuan, Tibet, Xinjiang, Guangdong, Hunan and Hubei are the 10 most popular tourist destinations.
"Aside from year-round popular destinations such as Yunnan and Sichuan, we're also seeing significant growth in inquiries and orders for destinations in North China, like Xinjiang, Qinghai, Gansu and Inner Mongolia," Lara Wang, a travel consultant with a travel agency in Nanshan District, told Shenzhen Daily. "May is the time of a year when climate in North China turns warmer and the grassland in Inner Mongolia turns green. For travelers who wish to explore these places' wild beauty without dealing with cold weather, this is the right time."
According to Wang, there is a growing trend for customized small group travel domestically. "Simply tell us where you want to go, how many people are going and how much you plan to spend. We'll arrange a route for you and adjust it accordingly until you're happy with it," she said, adding that the service particularly appeals to big families as well as groups of three to five young families.
Recovery in overseas travel
Overseas travel, which was dealt a hard blow over the past three years, is experiencing a quick recovery as China announced the resumption of group tours to 20 countries in February and 40 more in March. Statistics from Ctrip.com showed that as of April 20, searches for overseas flights for the May Day holiday had surpassed figures in 2019 by 20%, while searches for overseas hotels had recovered to 70% of the 2019 level. The top five most searched destinations were Thailand, China's Hong Kong, Japan, Singapore and Malaysia.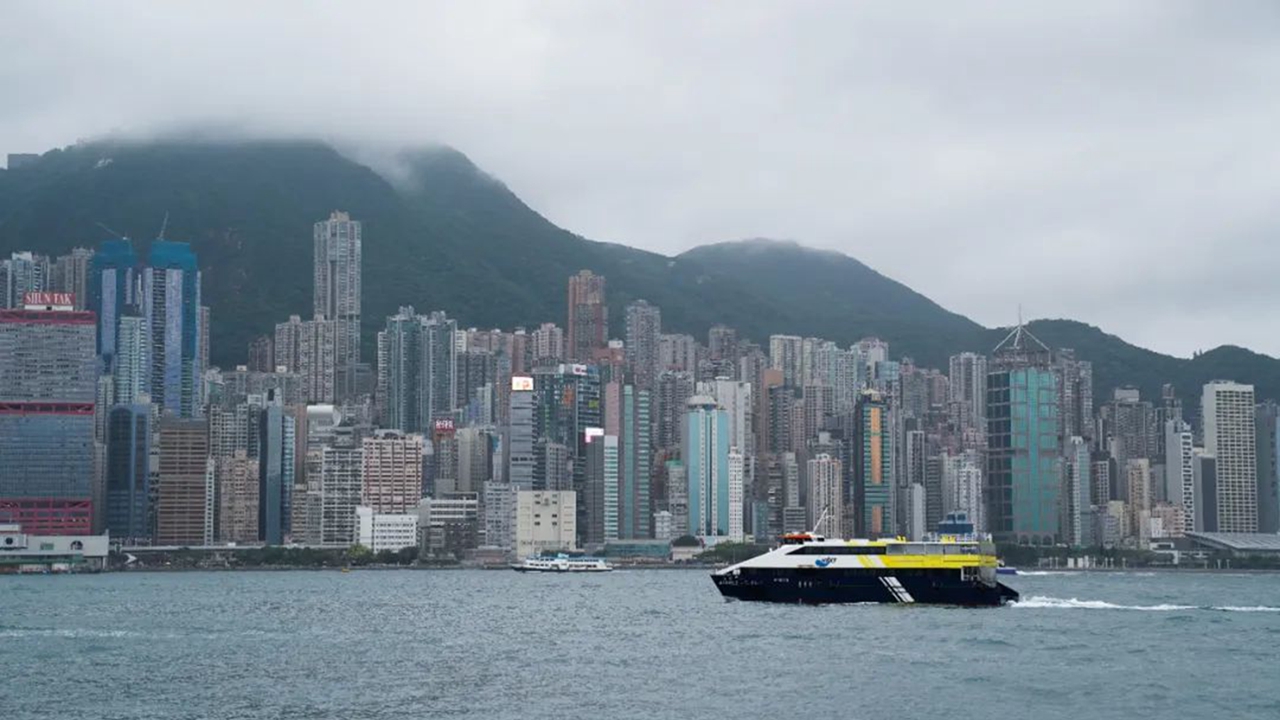 A ferry is seen at Hong Kong's Victoria Harbor in this April 23, 2023 photo. Wang Haolan

"Southeast Asian countries, including Singapore, Malaysia and Thailand, have long been popular tourist destinations for Chinese people, and they're among the first batch of countries where group tours have resumed," Wang explained. "Their geographical proximity to China means that tourists don't have to spend much time in the air. Many packaged tours to these countries take between four to six days, which make them a good fit for the five-day May Day holiday."
Inquiries and orders for tours to Europe, Egypt and the Middle East are also on the rise, she said.
More potential to be unleashed
Despite the visible recovery of overseas travel, travel agencies said there is still a discrepancy between current and pre-COVID business sizes.
One of the main reasons, according to JM, who has been engaged in the tourism business since 2009 and now runs a travel agency in Futian District, is the shortage of flights between China and many overseas destinations.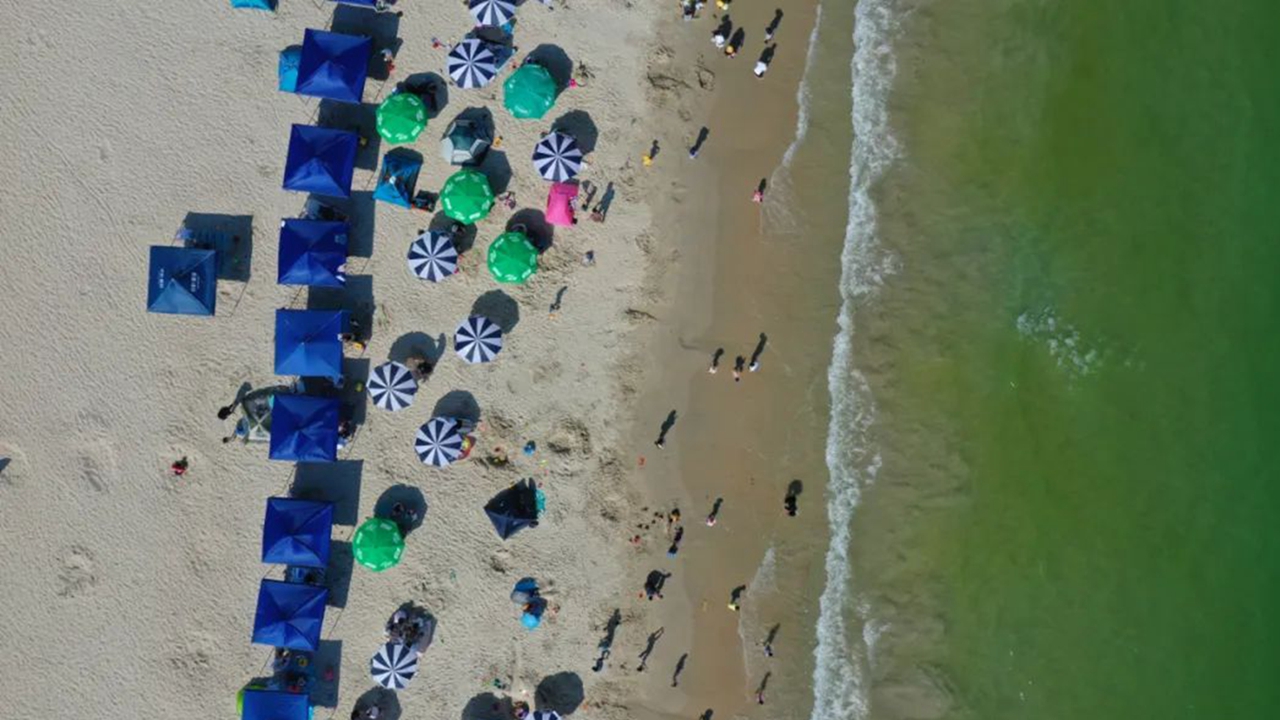 Beach umbrellas and tourists dot the beach off the Xichong Gongren Villa in Dapeng New Area. Sun Yuchen

"Airfares account for a large proportion of a packaged tour cost. The shortage of flights means a rise in airfares, which is then reflected in a rise in packaged tour prices," he said.
Another factor is that group tours to some other preferred destinations have not yet resumed.
"Take my travel agency as an example. Before COVID-19 hit, Japan and South Korea were the top two most popular overseas destinations. But group tours to both countries haven't resumed so far," he said.
But both Wang and JM are confident that it is only a matter of time for their overseas travel business to recover to pre-COVID levels. As the survivors of the long winter for the tourism industry, they just hope it won't be too long.