Apple will open its second store in Shenzhen at The MixC in Luohu District on Friday, after first opening Apple Holiday Plaza Shenzhen back in November 2012.
The new store will become its fourth in Guangdong Province.
"Located close to both Hong Kong and Macao, Shenzhen is a global hub for technology and innovation with a diverse culture. We celebrate Shenzhen as an incubator for a wide spectrum of ideas, reflected in the colorful Apple ribbon logo and the custom headline 'An Open Hub For Open Minds.' We are so proud to be part of this vibrant, innovative community," said Matt Volking, South China market director of Apple Retail, when media previewed the store yesterday.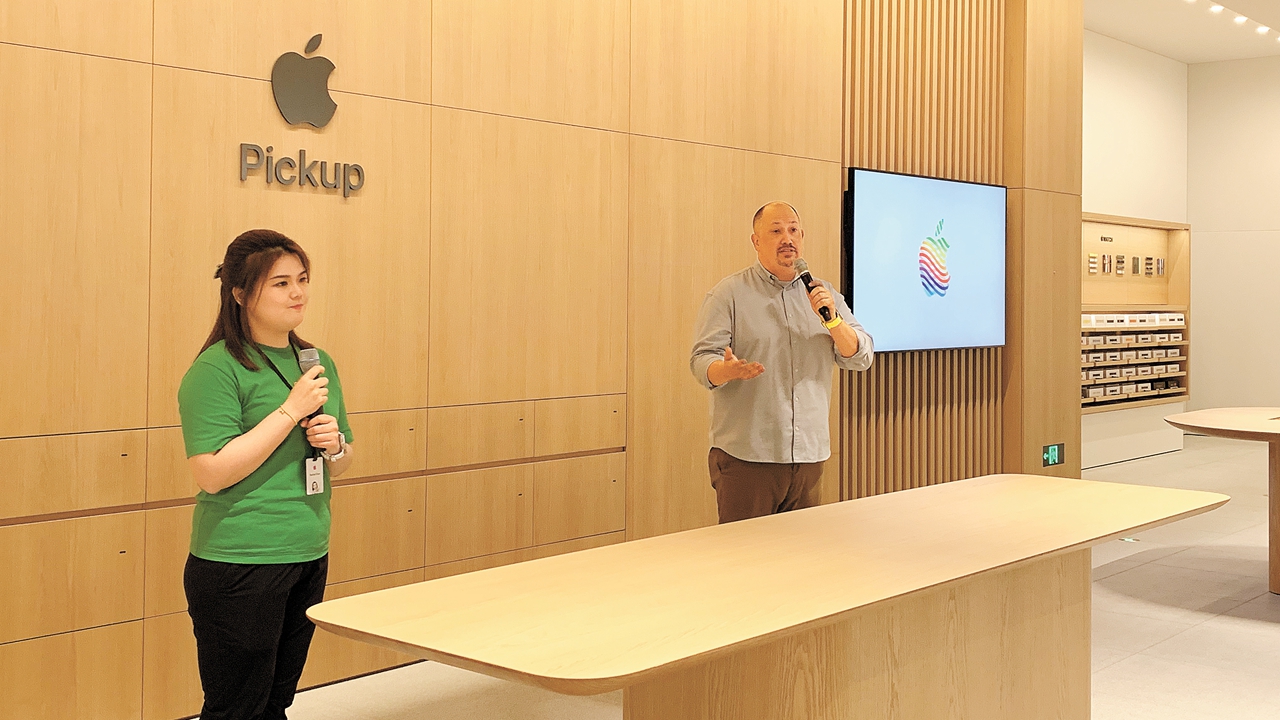 Matt Volking (R), South China market director of Apple Retail, introduces the new Apple store at The MixC in Luohu District yesterday. Chen Xiaochun

According to Volking, since the opening of the first Shenzhen store at Holiday Plaza in Nanshan District, they have received over 22 million visitors in Shenzhen.
"Shenzhen is a leading market for Apple Retail, with robust growth. This new store will serve as an accessible and inclusive space for Apple team members to bring the best of Apple together for the local community and a large population of customers who reside on the east side of Shenzhen," he said.
The new store features a Padang Light stone floor and a timber veneer-clad wall — sustainably and locally sourced within China — that maximizes visibility within the store.
Visitors can explore the latest Apple products and accessories, get shopping help from Apple specialists, choose monthly financing options, and receive personal technical advice and support.
Apple MixC Shenzhen also has an Apple Pickup station, which blends together the best of online and in-store shopping experiences for customers in China. The dedicated area makes it easier for customers to order online and collect their devices in-store at a convenient time.