Shenzhen University
Shenzhen University (SZU) is located at the city of Shenzhen, China's pioneering city of reform and opening-up.
Titled "the Special Economic Zone University, the Window University, the Experimental University", SZU has grown into a multi-discipline university hosting over 30,000 students, 2,500 professional teachers and staff members since its founding three decades ago. SZU, characterized by its youthful vigor, beautiful campus and rapid growth, offers bachelor, master and PhD degree in great variety of programs. With the state-of-art facilities and a devoted and professional teaching and research team, SZU is committed to an innovative, high-level and international prominent university.
Add: Nanhai Ave 3688, Shenzhen深圳市南山区学苑大道
Tel: 86-755-26992895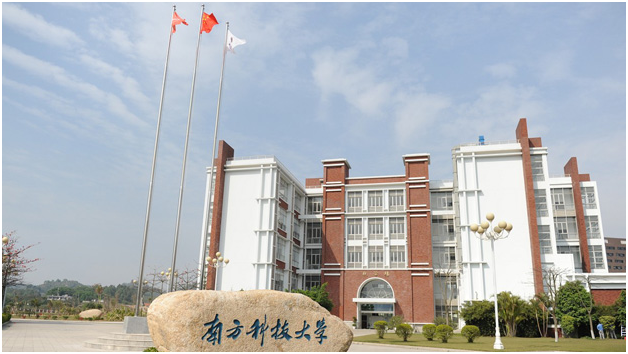 Southern University of Science and Technology
Southern University of Science and Technology (SUSTech) is a public university founded in the Shenzhen Special Economic Zone of China. It is intended to be a top-tier international university that excels in interdisciplinary research, nurturing innovative talents and delivering new knowledge to the world.
SUSTech launched in 2011 with a mission to reform higher education in China. Since then, it has been widely regarded as a pioneer and innovator in collectively moving China's higher education forward to match the country's ever-growing role in the international arena.
In 2012, the Chinese Ministry of Education endorsed the establishment of SUSTech and acknowledged the university as a platform for experimenting with and catalyzing Chinese higher education reform.
SUSTech believes that curiosity drives learning and research, enabling the world to be a better place. The university recognizes its responsibility as an engine of economic development, encouraging entrepreneurial activities among its faculty and students.
SUSTech has 17 existing academic programs, ranging from financial mathematics to environmental and water resources engineering. New programs are being offered continuously to meet growing demands. All together, SUSTech offers an unparalleled learning and research experience at the scientific and technological frontiers.
Currently there are around 300 faculty members, 3228 undergraduate students and 294 graduate students.
Add: No 1088, Xueyuan Rd., Xili, Nanshan District, Shenzhen 深圳市南山区学苑大道1088号
Tel: +86-755-8801 0000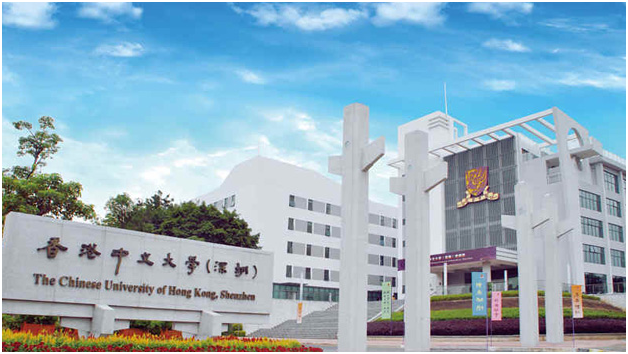 The Chinese University of Hong Kong Shenzhen Campus
On Sept. 28, 2012, the plan for establishing the university was approved by the Ministry of Education. On March 24, 2014, it was officially completed to enroll 11,000 full-time students. The first batch of majors includes marketing, international business and economics. It now has enrolled 912 full-time students.
Add: 2001 Longxiang Road, Longgang District, Shenzhen
Tel: (86) 755 8427 3000
Shenzhen MSU-BIT University
Shenzhen MSU-BIT University is a non-profit higher educational institution with independent legal entity, jointly established by Shenzhen Municipal People's Government, Lomonosov Moscow State University and Beijing Institute of Technology.
School aims to build a world-class comprehensive university with unique characteristics and is committed to developing elite education and high-level research activities. Facing with global technological and economic development, the university cultivates high quality talents to provide high-level academic achievements for China-Russian strategic cooperation and regional economic and social development.
Add: No 299, Ruyi Road, Longgang District, Shenzhen 深圳市龙岗区如意路299号(过渡校区)
Tel: (0755) 8989 2372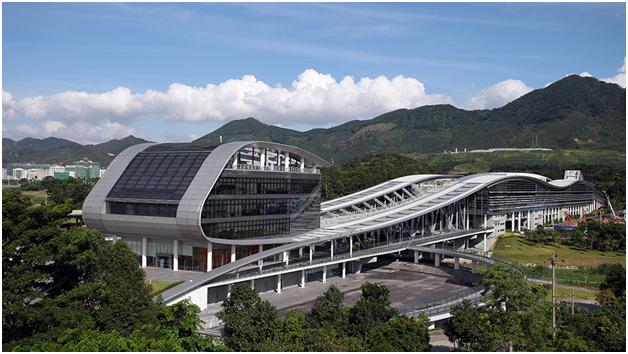 Shenzhen Polytechnic
Shenzhen Polytechnic (SZPT) is an educational institute located in Xili, Nanshan District, Shenzhen. It was founded in 1993. It has five campuses namely Liuxian Dong, Xili Lake, Guanlong Mountain, OCT and Phoenix Mountain. The total campus area reaches 2360.2 square meters.
Shenzhen Polytechnic is a senior academy offering full-time courses, focusing on production, construction, management and services.
Add: 7098, Liuxian Boulevard, Nanshan District 广东省深圳市南山区留仙大道7098号

Tel: (0755) 26019709/26731842
Shenzhen Technology University
With the strong financial support and favorable policies from Shenzhen government, Shenzhen Technology University (SZTU) aims to be a high level university of applied sciences and technologies. The first phase campus area will be 970,000 square meters.
To meet the urgent demand from the advanced manufacturing industry locally and nationally, SZTU is obligated to cultivate talents with spirit of craftsman such as senior engineers and designers. SZTU aims to establish itself as an open and innovative international university with Chinese characteristic and global outlook.
By learning from experienced universities in applied sciences and technology, SZTU will implement a modern apprenticeship system in teaching. The university is geared to meet the demands of advanced manufacturing industry with the orientation of employment and entrepreneurship. It is based on enhancing the capacity of engineering, practice and innovation. SZTU will explore a new education mode of applied sciences by joining efforts between industries and universities, between production and teaching and also between practice and learning.
SZTU aims to establish itself as an international university and cooperation platform. It is looking forward to conducting extensive cooperation with universities of applied sciences in Germany, Switzerland, the U.S. and even all over the world.
Add: 3002 Lantian Road, Pingshan District, Shenzhen深圳市坪山区兰田路3002号
Tel: (0755) 2325 6206
University Town of Shenzhen
University Town of Shenzhen was jointly established by the Shenzhen Municipal Government and prominent Chinese universities as a teaching and research base to cultivate full-time postgraduates. Famous universities such as Tsinghua University, Peking University and Harbin Institute of Technology have already set up bases there. University Town of Shenzhen has so far enrolled 8,885 full-time students, including 1,222 pursuing doctorates and 7,498 pursuing master's degrees.
Sun Yat-sen University Shenzhen Campus
Sun Yat-sen University Shenzhen Campus was officially put into use Aug. 24, 2020 with participation of 2,346 students from five departments of the Guangzhou campus.
Construction of the university's campus in Shenzhen is progressing smoothly. The project is currently in Phase I, which is expected to be finished by the end of 2021.
Sun Yat-sen University signed a strategic cooperation agreement with the Shenzhen government in November 2015 to jointly build a university in accordance with the world-class standard, as an important base for cultivating high-level innovative talents for Guangdong's economic and social development. To support the development of medical education and raise the level of health care in Shenzhen, the two sides have also cooperated to build three affiliated hospitals of Sun Yat-sen University in Shenzhen.
According to the development plan, the Shenzhen campus will accommodate 20,000 students and the enrollment and graduation standards will be the same as Sun Yat-sen University.
Add: 66 Gongchang Road, Guangming District, Shenzhen 深圳市光明区公常路66号
Tel: (0755) 2326 0166