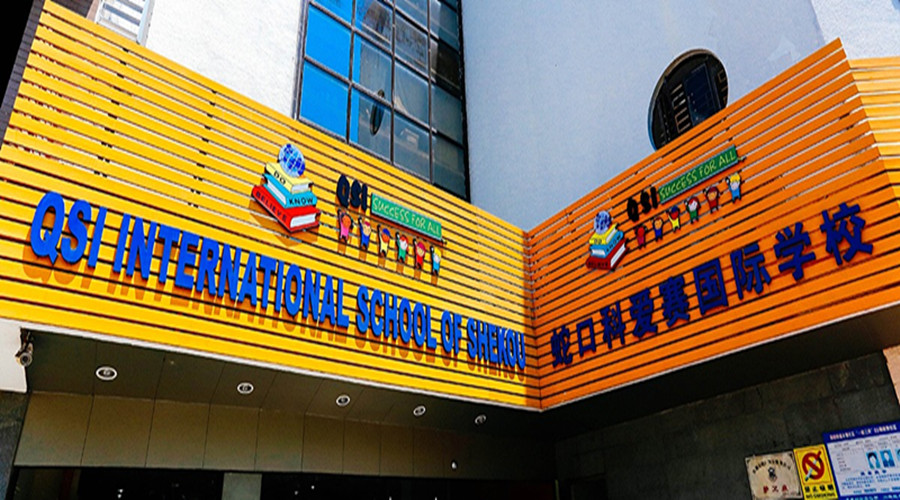 QSI International School of Shekou (QSI)
The QSI International School of Shenzhen (QSI) is an international school located in the Nanshan District of Shekou, Shenzhen, and is part of the Quality Schools International group. It is an independent, coeducational day school which offers an educational program to children of all nationalities, except for Chinese children, ages 3 through 18.
Add: Bitao Center, 8-5 Taizi Road, Shekou, Nanshan District
Tel: 26676031
Shekou International School (SIS)
Shekou International School (SIS) has 850 students representing almost 40 different countries including the US, Canada, South Korea, France, and Germany and has nearly 145 world-class faculty and staff members hailing from 15 different countries. Using a North American curriculum and offering the International Baccalaureate Diploma Program, SIS offers classes to pre-schoolers (age 2) through grade 12.
Add: Early Childhood and Elementary School Jing Shan Campus, Shekou International School
Jing Shan Villas, Nanhai Blvd, Shekou, Nanshan, Shenzhen
Tel: 26693669
Prince William Preschool
Prince William Preschool is the first British international kindergarten in Shenzhen. Mynors Nursery School is a British Royal school as well as Prince William's old school. Being a strategic partner of Mynors in China, Prince William Preschool strives to bring the 160-year early childhood education experience of the British royal education to Shenzhen.
Prince William Preschool, guided by British early education outline EYFS, follows the famous Italian education system Reggio's teaching spirit of "believing all the possibilities of children," and fuses it with the essence of forest education "bringing children back to the nature, where they can be fostered and refined".
Tel: 22660339
Harrow International School Shenzhen Qianhai (HIS Shenzhen)
Located in the Qianhai Co-operation Zone, Harrow International School Shenzhen Qianhai (HIS Shenzhen) covers an area of 14,700 sqm, providing world class international curriculum.
HIS Shenzhen is designed to cater to a capacity of over 900 students with outstanding facilities for Early Years to the Sixth
Form with boarding. The campus connects Harrow School's Values with Qianhai's spirit.
The campus provides a holistic approach to education, with sports and leisure areas, library and break out spaces, and canteens and lecture halls, allowing students to flow easily between the various teaching and activities areas, in order to learn, collaborate and socialise freely.
Add: Northwest Corner Tinghai Road, No.3 Qianwan Road, Nanshan District
Tel: 88987618