Many world-class department stores and shopping malls can be found in Hong Kong. Stores such as Marks and Spencer and SOGO. Also, local department stores like Wing On, Sincere and Lane Crawford. Hong Kong shopping malls and department stores offer goods for every taste and budget. You will find a wide selection of clothes, shoes, household goods, luggage, electronics goods, sports equipment, books, cosmetics, Chinese products, jewelry and everything else. Also, many shopping malls have a wide selection of fine restaurants, where you can enjoy cuisine from all corners of the world. Here are 10 popular Hong Kong malls.
Harbour City (海港城)
Harbour City is the largest shopping mall in Hong Kong and certainly one of the largest in Asia, it has about 700 shops, including 50 restaurants. Located in the heart of Tsim Sha Tsui along the west side of Canton Road, this shopping mall is adjacent to the Star Ferry, Bus Terminal and MTR - Tsim Sha Tsui MTR station.
Address: 3 - 27 Canton Road, Tsim Sha Tsui, Kowloon
IFC Mall(国际金融中心商场)
The largest shopping mall on Hong Kong Island, IFC Mall is home to more than 200 shops, including international brands like Armani, Burberry, Givenchy, Hugo Boss, Prada and others. Lane Crawford also has its flagship store here.
Address: 8 Finance Street, Central, Hong Kong Island
Langham Place Shopping Mall(朗豪坊商场)
Conveniently located in the shopping district of Mongkok, Langham Place Shopping Mall offers around 200 shops selling a wide selection of goods. Here you can buy popular brands, such as H&M, Muji or local brands. The shopping mall is especially popular among young people. This original architectural complex rises above low buildings, and thus can be seen from afar.
Address: 8 Argyle Street, Mongkok, Kowloon
Times Square Hong Kong (香港时代广场)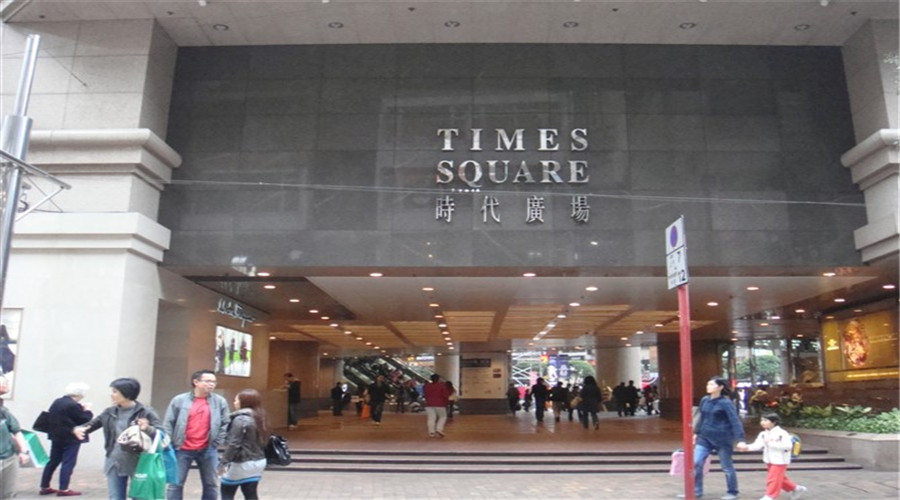 Times Square Hong Kong was opened in 1994 and is a multi-storey shopping complex, occupying 16 floors (two basement levels, ground level and 13 floors), and comprises more than 230 retail outlets, a wide selection of dining options and entertainment facilities, including a cinema. The floors are divided into retail, entertainment, recreational and dining areas.
Address: 1 Matheson Street, Causeway Bay, Hong Kong Island
Sogo Department Store (崇光百货)
This is the biggest Japanese department store in Hong Kong and is known as "Jumbo Sogo". The basement level 2 has restaurants and a supermarket. Leather goods, handbags and shoes are on the basement level 1. The next levels offer cosmetics, perfume, jewelry, brand accessories, watches, fashion clothing, shoes, casual wear and lingerie. Sogo Hong Kong is open daily from 10:00 a.m. to 10:00 p.m.
Address: 555 Hennessy Road, Causeway Bay, Hong Kong Island
Pacific Place Hong Kong(太古广场)
Located in the heart of Admiralty, Pacific Place is a complex of office towers, hotels and a shopping mall. The complex was launched in 1988 and is situated in one the most prestigious places of Hong Kong Island in close proximity to Hong Kong Park. The shopping mall consists of 4 levels and has more than 130 retail outlets and stores.
Address: 88 Queensway, Admiralty, Hong Kong Island
Festival Walk(又一城)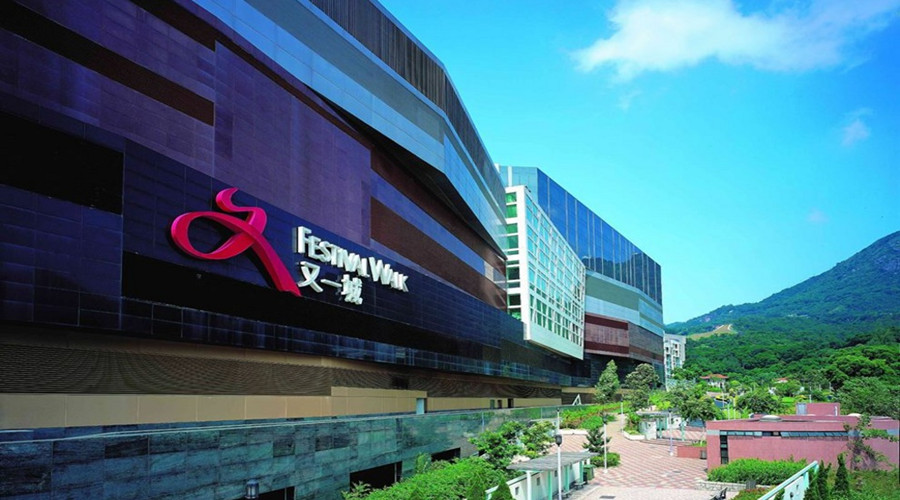 The shopping mall is conveniently located in Kowloon Tong. It is situated above the Kowloon Tong MTR station, which is an interchange station of two railway lines, the MTR Kwun Tong Line (serves the urban areas) and the East Rail Line (serves the New Territories with an entry point to the Chinese mainland).
Address: 80 Tat Chee Avenue, Kowloon Tong, Kowloon
New Town Plaza Shopping Mall(新城市广场)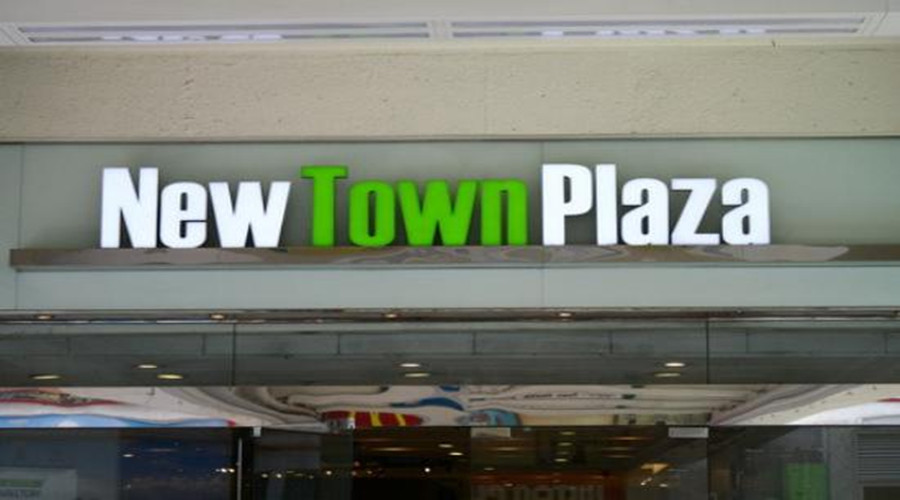 Located in the heart of Sha Tin, New Town Plaza is one of the largest shopping centers in Hong Kong. The complex is conveniently situated close to the Sha Tin MTR station (East Rail Line). New Town Plaza offers around 2 million square feet of floor with more than 300 retail outlets.
Address: 18 Sha Tin Centre Street, Sha Tin, The New Territories
Plaza Hollywood(荷里活广场)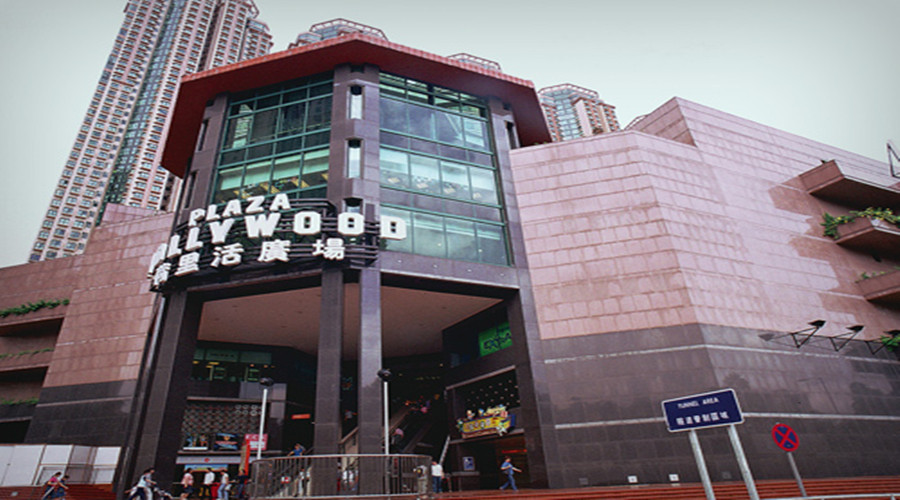 Located in Diamond Hill, Plaza Hollywood is one of the largest shopping centers in the Kowloon East area. The shopping centre contains over 270 shops which are located on four floors. The dining and entertainment options include over 30 restaurants serving Western and Asian cuisine, a 6-screen cinema multiplex and 10,000 square feet of exhibition venue.
Address: 3 Lung Poon Street, Diamond Hill, Kowloon
Elements Hong Kong(香港圆方商场)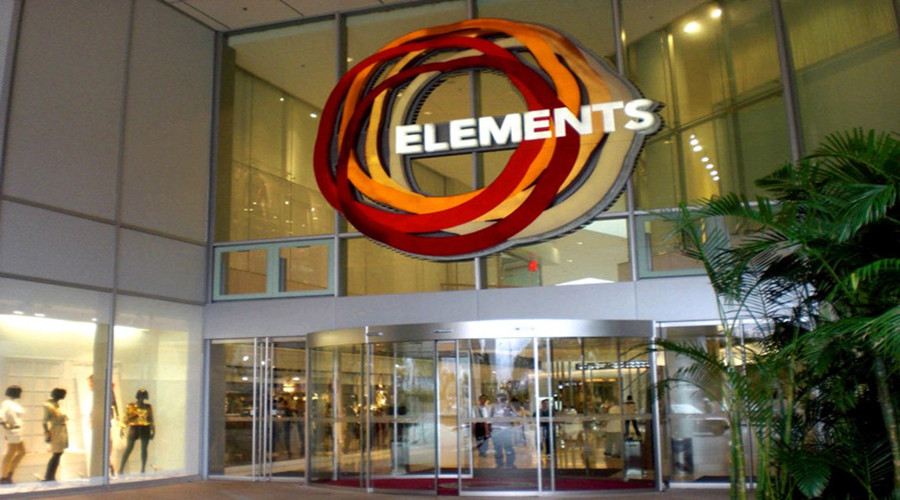 Opened on 1 October 2007, Elements is the major shopping mall of MTR Corporation. It is located right above the Kowloon MTR station, which makes it an easy destination for both locals and visitors of the city. The shopping mall offers over one million square feet of space and is divided into five zones (five Chinese elements): fire, water, earth, wood and metal. Each zone is decorated with its own style and has its own unique art installations.
Address: 1 Austin Road West, Kowloon
(Edited by Stephanie Yang, Charles Hatfield)