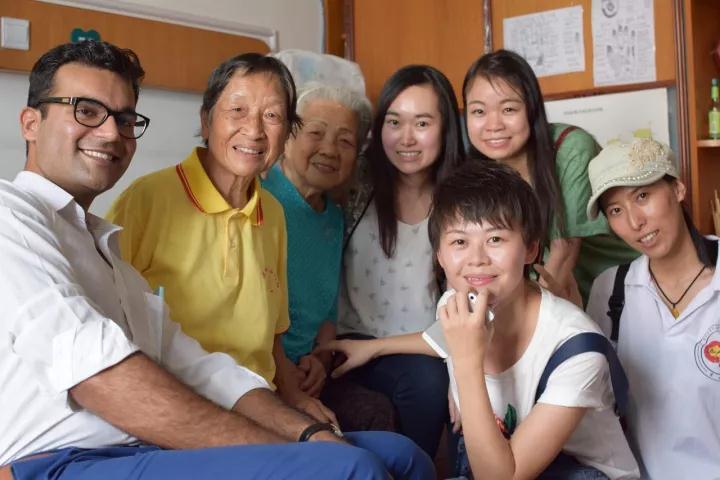 A Heart for China will visit Renda Nursing Home for the Elderly this Sunday. Volunteers will travel to the center to accompany the residents however they can. They may also arrange some performances for the residents. However, volunteers themselves are not required to perform or do anything else. No special skills or supplies are needed, just a smile and an open heart.
爱在中国将于本周日探访仁达养老院。志愿者可前往中心陪伴老人,我们也会为他们表演节目。然而,并不要求志愿者进行表演或做其他任何事情。你不必拥有特殊的技能或携带任何物品,一个暖心的微笑,一颗宽厚的心,足以。
When: 1:15 p.m., Sunday 15 October, Return by around 5:30 p.m.
时间: 10月15日(周日),下午1:15出发, 17:30左右返程。
Where: Baishilong Metro Station, Exit C.
地点: 白石龙地铁站C出口。
Scan the QR Code below to sign up
长按二维码登记
Meet Ronny (WeChat: ronny16) at Metro Line 4's Baishilong Station (地铁四号线白石龙站) Exit C at 1:15 p.m. Oct. 15 to take a bus together to the school. The bus will return at 5:30 p.m. and the fare is 30 yuan, including water.
请于10月15日1点15分在白石龙地铁站C口统一乘坐巴士。费用是30元,含饮用水。