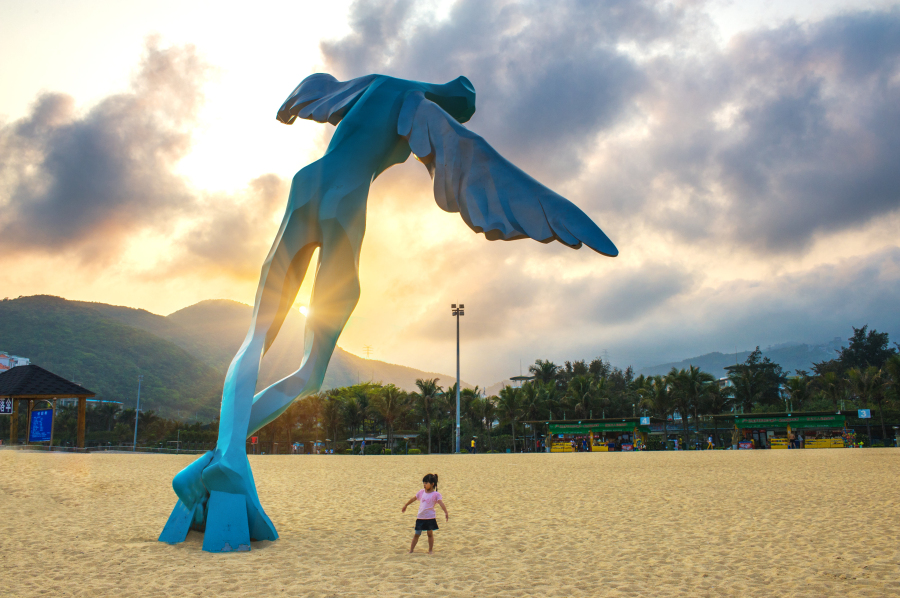 THE 2017 Chinese City Creativity Index (CCCI) report, released by Shenzhen University on Saturday, showed that Shenzhen has the fourth-highest CCCI among all Chinese cities, according to sznews.com.
Sponsored by a government fund, the research and release of the CCCI was conducted by the school of management, the institute of cultural industry and the cultural innovation research center at Shenzhen University. It analyzes the competitiveness of the cultural industries in different Chinese cities and helps local governments optimize policies to support the cultural industry.
The CCCI system consists of four grade-I indices, including element impetus, demand impetus, development force and industrial influence, as well as 11 grade-II indices and 28 grade-III indices. A total of 50 large- and medium-sized Chinese cities and regions, including Taipei, Hong Kong and Macao, were evaluated by the system this year.
The report showed that Beijing ranked first, followed by Shanghai, Hong Kong, Shenzhen, Hangzhou and Guangzhou.
Professor Zhou Zhimin, deputy dean of the school of management at Shenzhen University, said China's regional development of the cultural industry is unbalanced. The report showed that among the top 10 cities, nine of them are in East China, South China or North China regions. Chongqing, a city in the southwest region of China, made it onto the top 10 list for the first time this year.
According to the report, Shenzhen has the highest indices regarding the number of per-capita books in the city's public libraries, the number of patent applications for every 100,000 people and the input-output ratio of its cultural industry.
But the demand impetus of the city's cultural industry is insufficient, meaning that residents in Shenzhen should increase their expenditure on educational, cultural and recreational services.
Zhou said the growth of the cultural industry in China has exceeded the growth of GDP over the past few years, which shows that the cultural industry is playing a bigger role in fueling the country's economic and social development.
He said CCCI can help local governments identify the advantages and disadvantages in their city's cultural industry and optimize supporting policies for the cultural industry to enhance soft power.