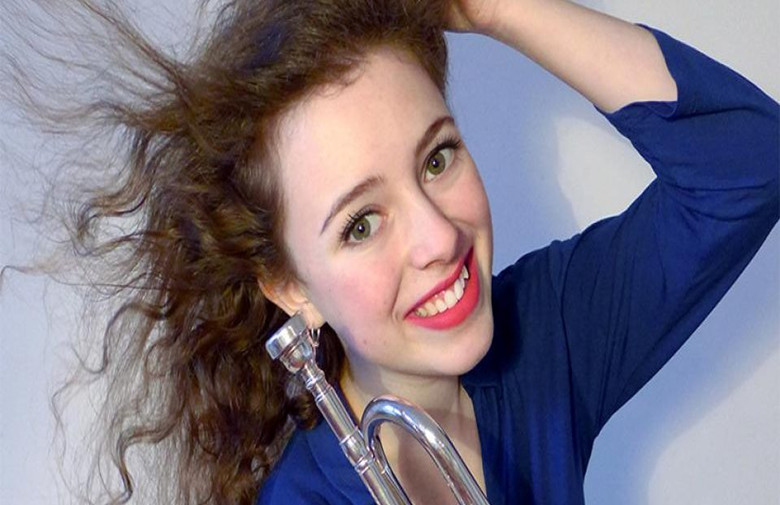 Lucienne Renaudin Vary.Photos by Simon Fowler.
With spring's arrival, all things undergo a revival, including music.
Here comes the 2018 Belt & Road Shenzhen International Music Festival with a grand opening concert that will kick off March 23.
From the first glimpse of the program for this year's music festival just released, music groupies can rest assured that the opening concert this March will bring a smattering of different tastes and a refreshing musical experience to the local scene.
The opening concert will feature a variety of musical pieces that are sure to have something for everybody. One of the pieces will be the theme song of movie "Schindler's List" composed by John Williams and "Zigeunerweisen" composed by Pablo de Sarasate.
Violinist Lin Chaoliang.
These well-known pieces will be performed solo by Lin Chaoliang, a violinist born in Taiwan with albums winning Gramophone Record of the Year, Grammy nominations and Penguin Guide Rosettes.
Lin is one of the most-anticipated artists at the opening concert. At the age of 12, he moved to Sydney to further his studies with Robert Pikler, a student of Jenö Hubay. After playing for Itzhak Perlman in a master class, the 13-year-old boy began study under Perlman's teacher, Dorothy DeLay.
By the age of 15, Lin traveled alone to New York and auditioned for Juilliard. He spent the next six years working with DeLay.
Lin's concert career took off in 1980 when he debuted playing the "Mendelssohn Concerto" with the New York Philharmonic and Zubin Mehta. He has since performed as a soloist with virtually every major orchestra in the world.
Classical orchestra like "Bolero," originally composed by Maurice Ravel and arranged by Jiang Ying, is another highlight of the March 23 concert. Ticket holders can look forward to a very well-performed piece conducted by Zhang Guoyong and performed by the 2018 Shenzhen Belt and Road International Music Festival Orchestra.
Apart from classical European music and Chinese traditional elements, the opening concert will also include a number of performances by Walter Rios, a Argentine National Bandoneon accordionist, soloing two of Astor Piazzolla's Tango masterpieces "Libertango" and "Adiós Nonino."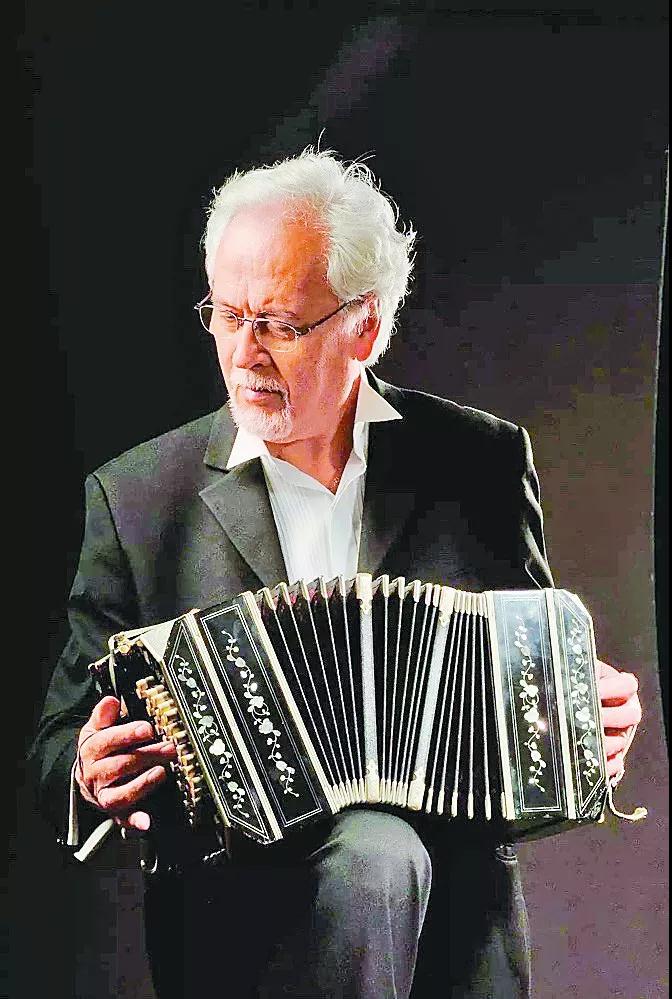 Accordionist Walter Rios.
The bandoneon was originally intended as an instrument for religious and popular music, in contrast to its predecessor, the German concertina, which was predominantly used in folk music. Around 1870, German and Italian emigrants and sailors brought the instrument to Argentina, where it was adapted for the nascent genre of tango music, a descendant of the earlier milonga.
Considered a heavyweight instrument, the trumpet is rarely seen played by females. But famous French female trumpeter Lucienne Renaudin Vary is among the exceptions.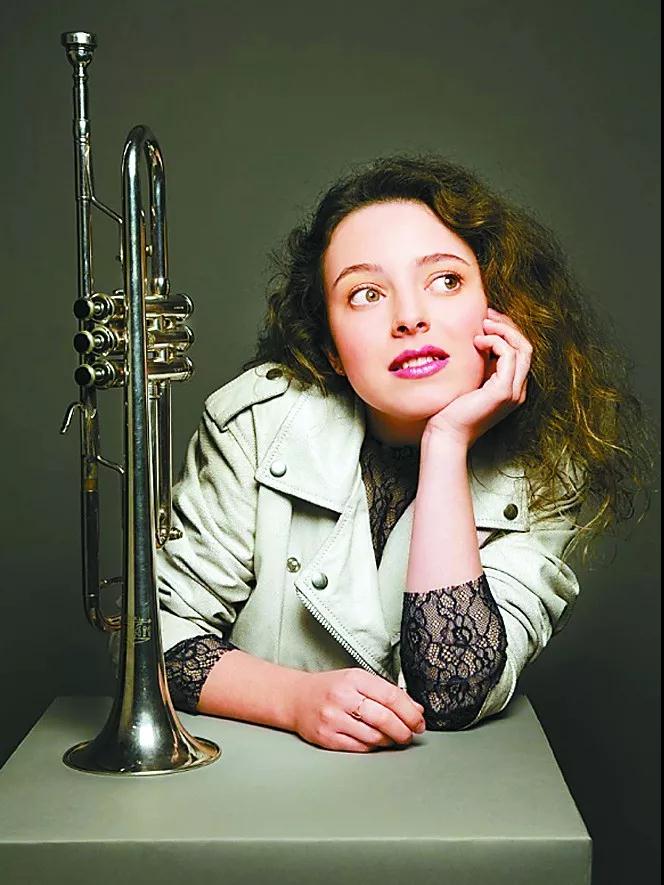 Trumpeter Lucienne Renaudin Vary.
She will bring Shenzhen audience refreshing musical pieces "Over the Rainbow" by Harold Arlen, "Summertime" by George Gershwin and "My Favorite Things" by Richard Rodgers to the opening concert.
Baritone Wang Yunpeng.
As for Chinese pieces, the orchestral piece composed by Guan Xia "Festival Overture" will debut at the opening concert. Renowned Chinese soprano Lei Jia and baritone Wang Yunpeng will perform traditional Chinese folk songs and classical Western opera pieces. Wang is a Shenzhen singer. Born in the 1980s, Wang is assuming increasingly important roles in multiple operas across global stages.
(Story translated by Zhang Qian)
2018 Shenzhen 'Belt and Road' International Music Festival Opening Concert
Time: 7:30 p.m., March 23
Tickets: 180, 280, 380, 580, 680, 880 yuan
Venue: Shenzhen Concert Hall, intersection of Hongli Road and Yitian Road, Futian District (福田区红荔路和益田路交汇处深圳音乐厅)
Metro: Line 3 or 4 to Children's Palace Station (少年宫站), Exit D
Violin: Lin Chaoliang
Bandoneon accordion: Walter Rios (Argentina)
Trumpet: Luciene Renaudin Vary (France)
Conductors: Zhang Guoyong, Lin Daye
Orchestra: 2018 Shenzhen "Belt and Road" International Music Festival Orchestra, Xinjiang Muqam Performing Arts Troupe, National Orchestra