Email of the writer: gxj2013@vip.163.com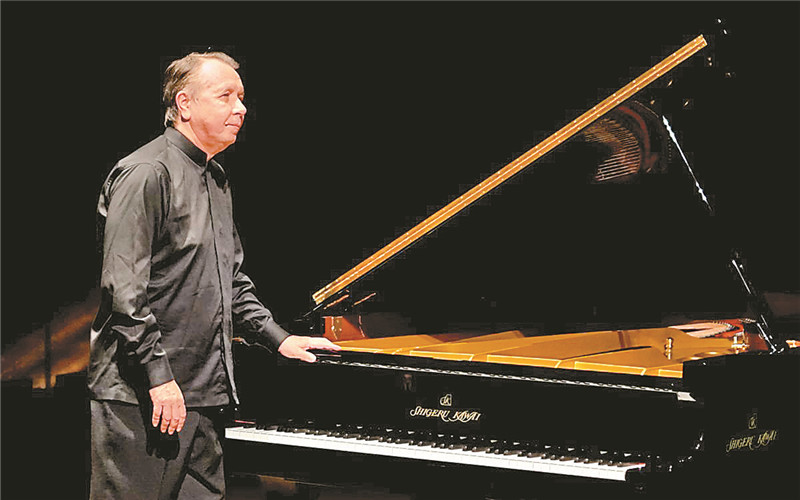 Russian music master Mikhail Pletnev. File photos
Russian music master Mikhail Pletnev's genius as a pianist, conductor and composer has enchanted and amazed audiences around the globe. At this year's 2018 Belt & Road Shenzhen International Music Festival, he will first be playing as a pianist with the Russian National Orchestra on March 24, and then as a conductor in the closing concert.
Pletnev will bring along Rachmaninov's "Piano Concerto No. 2" for the first half of the March 24 concert. The concerto is regarded as one of the five greatest piano concertos of all time, equally as famous as Tchaikovsky's "First Piano Concerto," though with a more melancholy musiconarrative.
Almost all renowned pianists include "Piano Concerto No. 2" in their repertoire, everyone playing it with their own understanding of the masterpiece, and Pletnev might be the very pianist who performs the concerto with the most authenticity as the Gold Medal and First Prize winner of the 1978 Tchaikovsky International Piano Competition when he was only 21.
Pletnev's recordings have earned numerous prizes including a 2005 Grammy Award for the CD of his own arrangement of Prokofiev's "Cinderella" for two pianos.
Like Argentine pianist DanieI Barenboim, Pletnev is also a conductor who enjoys a global reputation. In 1990 Pletnev formed the first independent orchestra in Russia's history, the Russian National Orchestra (RNO).
Many of the country's finest musicians joined Pletnev in launching the RNO. Under his leadership, in a few short years RNO achieved a towering stature among the world's orchestras. Pletnev describes the RNO as his greatest joy and today continues to serve as its artistic director and principal conductor.
His unrivalled transcriptions for piano of Tchaikovsky's "Nutcracker Suite" and "Sleeping Beauty" were selected for the 1998 anthology "Great Pianists of the 20th Century" by Philips Classics.
The orchestra's critically acclaimed discography, launched with a 1991 CD cited as the best recording of Tchaikovsky's "Pathétique" in history, now numbers more than 80 recordings on Deutsche Grammophon, Pentatone and other prestigious labels.
Another repertoire to be played at the concert in Shenzhen will be Rachmaninov's another masterpiece, "Symphonic Dances." Though named "Dances," this repertoire is no different from a symphony with its complete structure of three movements that last for over 35 minutes.
Similar to Rachmaninov's other compositions, this repertoire features dulcet melody with diversified and creative orchestration, which will be extremely attractive to even novice audiences.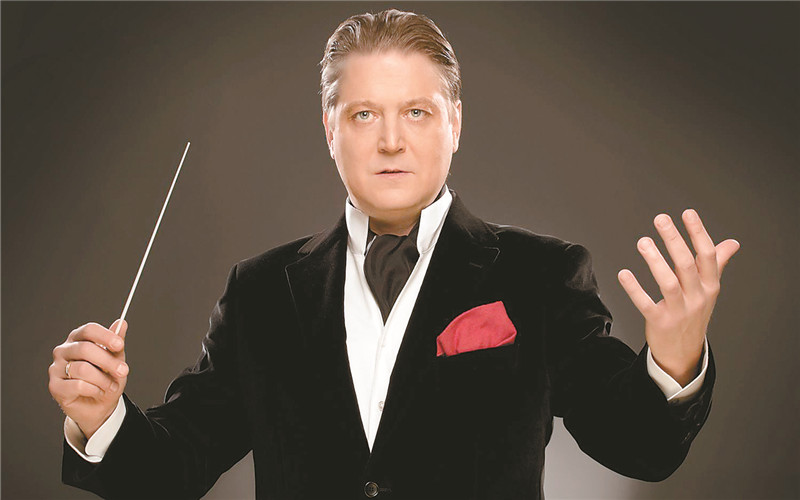 Conductor Alexander Sladkovsky.
Alexander Sladkovsky will be the conductor for the concert. He is reputed as an aristocrat in the new generation of Russian conductors. Since 2010 he has been working as the artistic director and chief conductor of Russia's Tatarstan National Symphony Orchestra, which he transformed into one of the finest orchestras in the nation.(Story translated by Zhang Qian)
Time: 8 p.m., Saturday, March 24
Tickets: 280, 480, 680, 880, 980 yuan
Venue: Shenzhen Concert Hall, intersection of Hongli Road and Yitian Road, Futian District (福田区红荔路和益田路交汇处深圳音乐厅)
Metro: Line 3 or 4 to Children's Palace Station (少年宫站), Exit D
Program
Rachmaninov, "Piano Concerto No. 2"
Intermission
Rachmaninov, "Symphonic Dances"
Pianist: Mikhail Pletnev
Conductor: Alexander Sladkovsky
Orchestra: Russian National Orchestra