Email of the writer: 65192307@qq.com
A special concert will be performed by youth musicians who are native to Shenzhen at Shenzhen Concert Hall on March 25 as part of the 2018 Shenzhen Belt & Road International Music Festival.
As a young city that is widely known for its special position at the frontier of the opening up and reform, Shenzhen has bred a number of elite enterprises over the past decades. The metropolis is also assuming an increasingly important role in the Belt & Road Initiative.
In terms of cultivating youth artists, Shenzhen is also taking the lead nationwide. Quite a number of the very best young artists from Shenzhen — such as Li Yundi, Chen Sa and Zhang Haochen — have made their names known on global stages in recent years.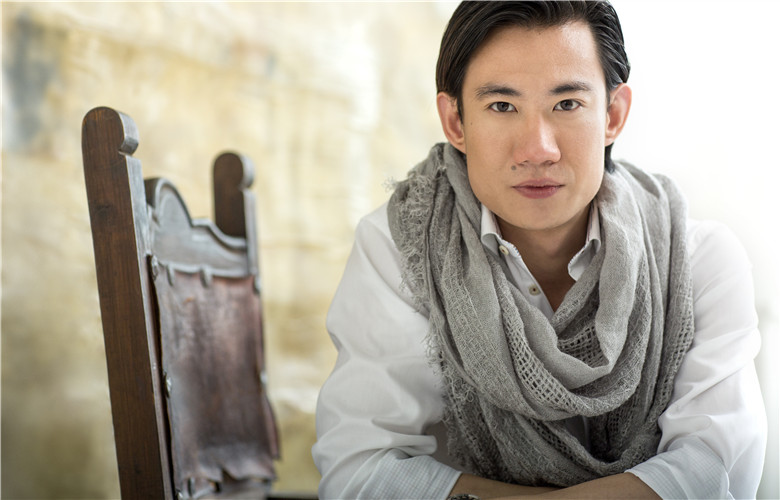 Chinese baritone Wang Yunpeng
At the concert, Chinese baritone Wang Yunpeng will bring a repertoire "Snow — To the Tune of Qin Yuan Chun" and an aria "O Carlo, Ascolta" from the Verdi opera "Don Carlos" with Ma Chao playing the piano.
Wang, born in Shenzhen in 1988, received his bachelors of music from the Central Conservatory of Music in Beijing and a master of music in vocal performance from the Manhattan School of Music.
Featured on the cover of Opera News as one of "opera's exciting new voices," Wang is internationally recognized for his brilliant tone, profound artistry and captivating stage presence.
He is a recipient of the 2017 Lincoln Center Award for Emerging Artists awarded by the Metropolitan Opera as well as a three-prize winner at the prestigious Plácido Domingo's 2012 Operalia Competition, landing second prize overall, first prize in the men's Zarzuela and the audience favorite award. Wang is a recent graduate of the Metropolitan Opera's Lindemann Young Artist Development Program.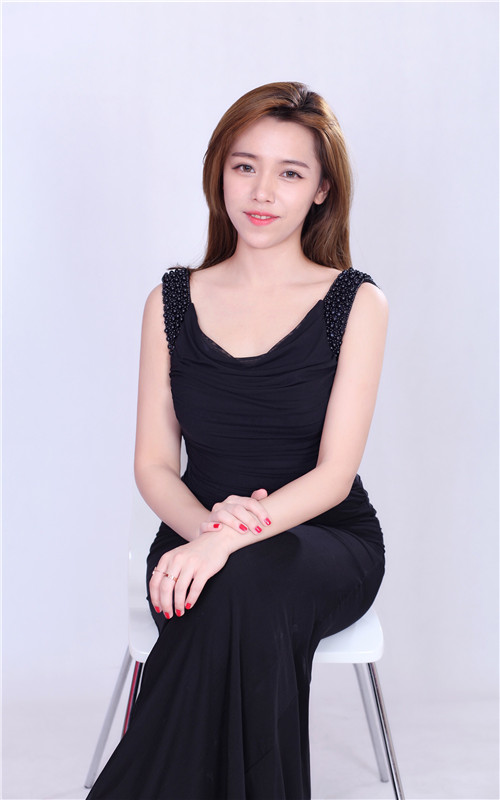 Pianist Pan Linzi
Shenzhen has been famed for cultivating world-class pianists, and more young talents are springing from the city up to global stages. Pan Linzi is one among the younger generation of pianists who enjoys worldwide fame. During the concert this month, she will be playing three movements from "Petrushka" composed by Igor Stravinsky.
Pan is currently a student of Gary Graffman at the Curtis Institute of Music, where she's been studying since September 2013. Before that, she studied with Dan Zhaoyi from 2003 to 2013, starting at the age of 9.
National and international awards she has won included third prize at the sixth International Franz Liszt Piano Competition held in Weimar and Bayreuth in October 2009 as the youngest contestant ever, second prize at the first Zhou Guangren Young Pianist Award in 2010, as well as second prize at the fourth China Shenzhen International Piano Concerto Competition.
Another young genius pianist from Shenzhen who will play in March is Dong Feifei. Born in Shenzhen, Dong began piano lessons at the age of 5 with the famous Hong Kong musician Duan Yinghong. In 2008, she moved to New York to study at the Juilliard School, where she earned her bachelor and master of music degrees under the guidance of Yoheved Kaplinsky.
Dai is the winner of the Concert Artists Guild Competition and was a top finalist at the 14th Van Cliburn International Piano Competition.
Cellist Liao Shangwen
Cellist Liao Shangwen will be performing the nine-minute-long "Mosè-Fantasia" by Niccolo Paganini with Pan the pianist.
Liao took his first cello lesson at the age of 7 when he was selected to attend Xiamen Music School. He also attended other art schools including Shenzhen Arts School, Walnut Hill School for the Arts, the New England Conservatory Preparatory School, and is currently studying at the Juilliard School in New York.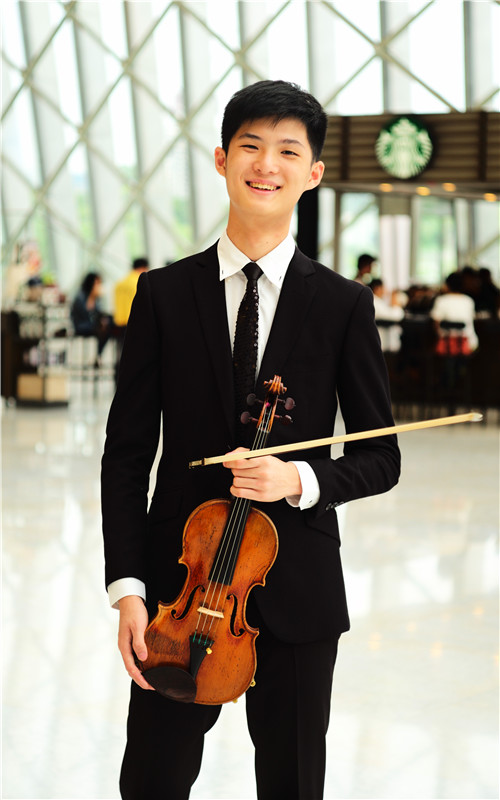 Violinist Zhang Wei
Zhang Wei is a violinist born in Shenzhen in 1998. He will play several repertoires including "Tzigane Rhapsody for Violin and Piano" with Ma Chao and Kreisler's "Tambourin Chinois."
Zhang started learning violin playing under the instruction of Russian violinist Marianna Terteryan from the age of 6. At 9, he was accepted by Shenzhen Art School as a student of violin and music structure.
He was chosen by Professor Gleb Dontsov (a Russian violinist) for tutorage, and received guidance from the famous Chinese violinist Chen Xiang whilst studying at Shenzhen Art School. Zhang has attended several master classes by many famous violinists like Tatiana Berkul from Russia, Michael Frischenschlager from Austria, and Sergei Fatkulin from Spain, by whom he was spoken very highly of.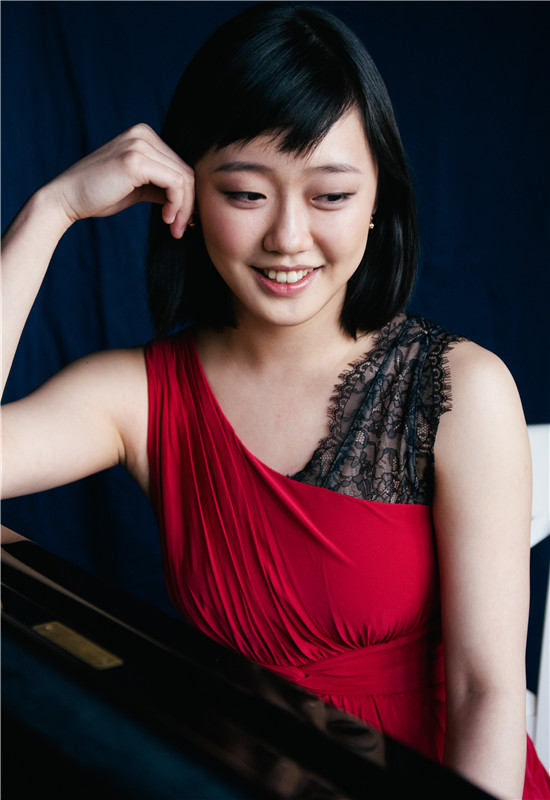 Pianist Tong Feifei
(Story translated by Zhang Qian)
The Pride of Shenzhen — Concert by Shenzhen Youth Artists
Time: 8 p.m., March 25
Tickets: 100, 120, 180, 280, 380 yuan
Venue: Shenzhen Concert Hall, intersection of Hongli Road and Yitian Road, Futian District (福田区红荔路和益田路交汇处深圳音乐厅)
Metro: Line 3 or 4 to Children's Palace Station (少年宫站), Exit D
Artists
Baritone: Wang Yunpeng
Piano: Dong Feifei & Pan Linzi
Cello: Liao Shangwen
Violin: Zhang Wei