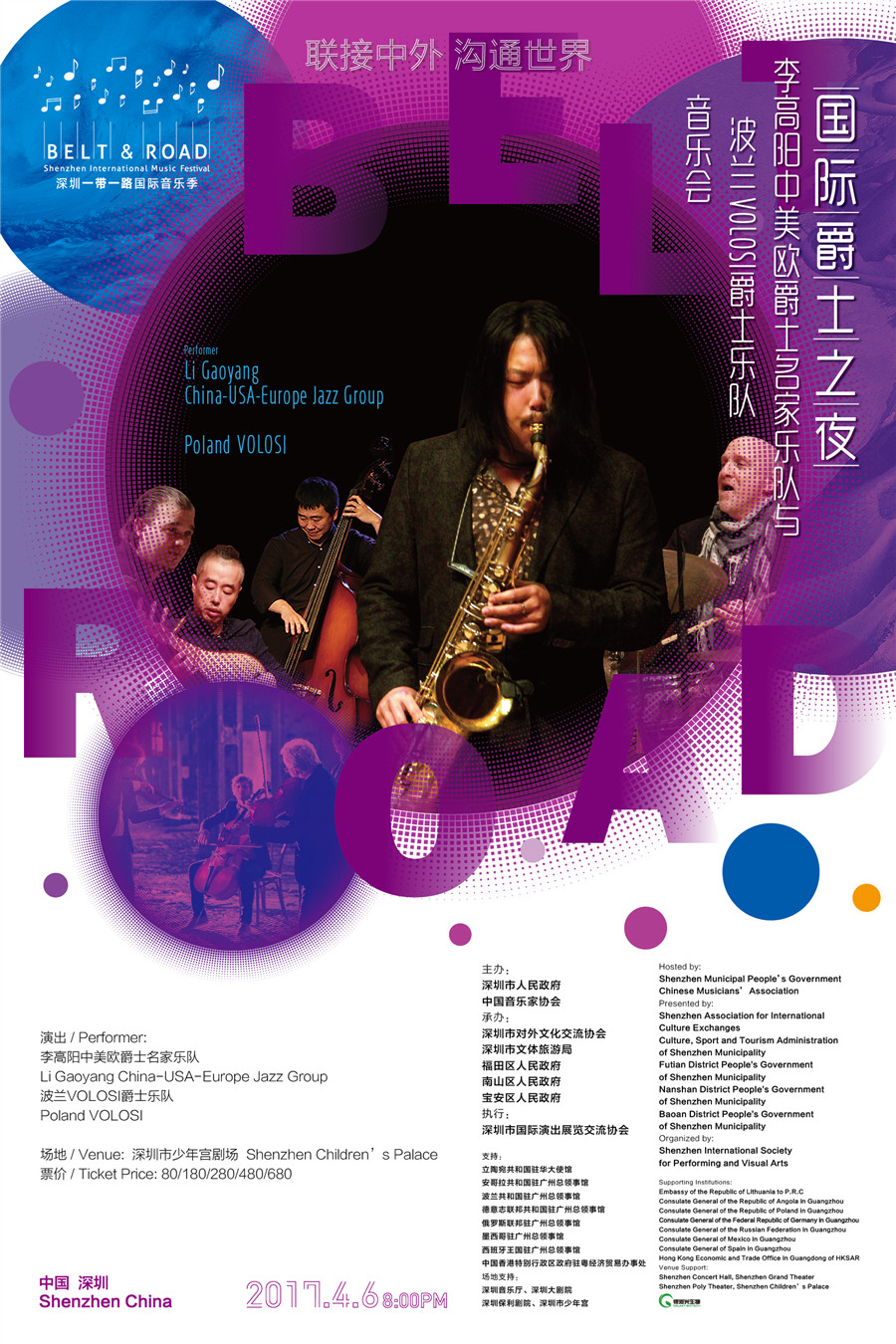 Li Gaoyang is the first winner of the Prize of Outstanding Chinese Performer among Chinese Music Awards, member of the Jazz Music Council under Chinese Musicians' Association, and the most famous Chinese jazz and saxophone master, educator and composer. He represents the highest level of Chinese jazz and saxophone music.
Li is frequently invited to films and TV programs, and he composed and played accompaniments for the movie Down Periscope 4 as its music producer.
The VOŁOSI's debut in 2010 at the 'New Tradition' Festival yielded all possible awards. In 2011 they confirmed their success by winning Grand Prix Svetozar Stracina for the best piece in the 'world music' category in Europe, in the contest organized by the European Broadcasting Union. In 2012 their first album entered the special World Charts Europe TOP20 selection.The critics universally agree that VOŁOSI have managed to achieve a unique and original musical style, escaping categorization. By exceeding the limits of string instruments they create music that can be described as thoroughly modern and attractive for contemporary listener – growing out of the Carpathian roots, but also bearing marks of jazz improvisation charged with rock energy and full swing of emotional content.