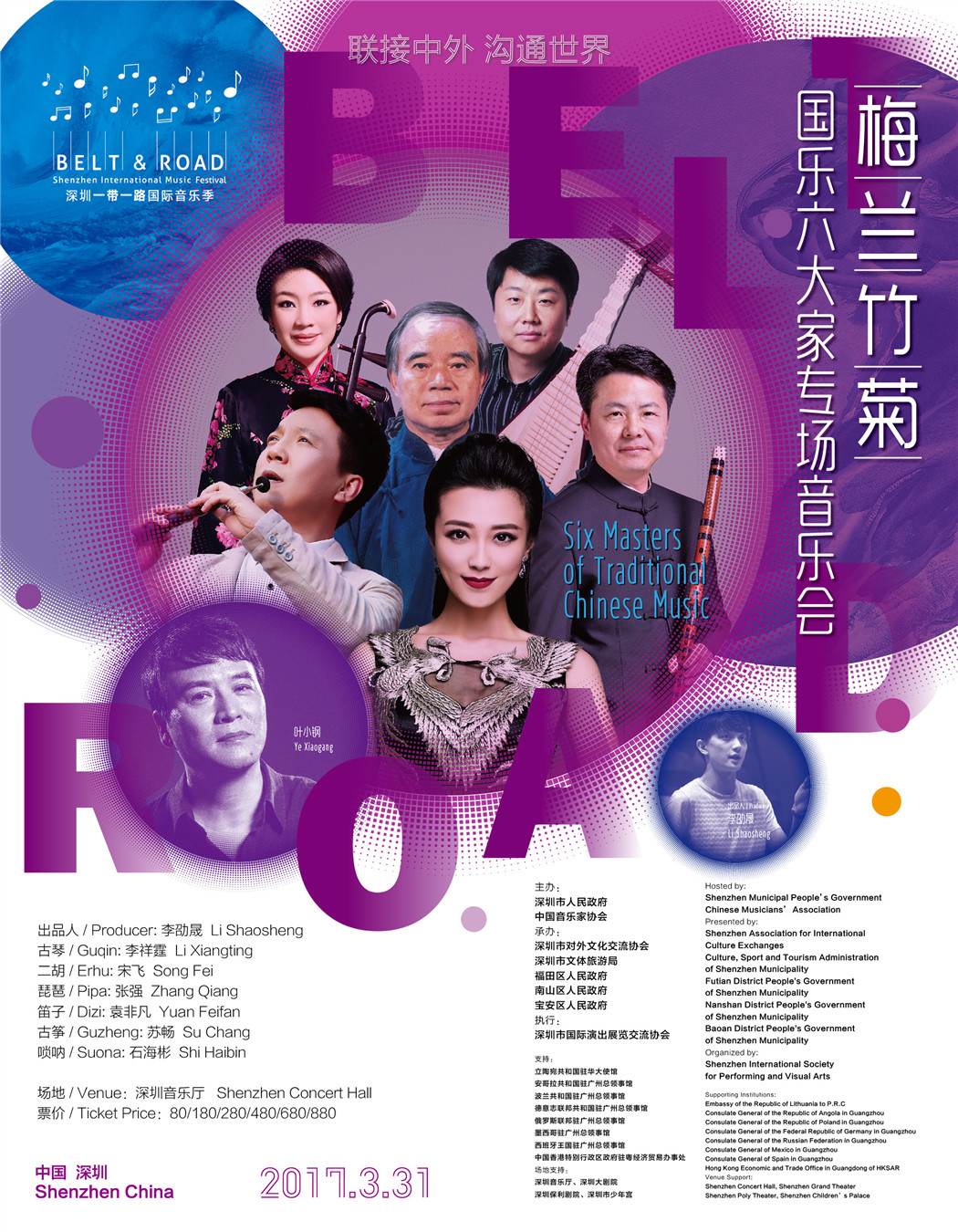 "The Qiang flute need not blame the willows,
For the spring breeze doesn't cross Yumen Pass."
A carefree piece of music is singing unique romance and spreading profound meaning on the desolate ancient Silk Road.
Hundreds of years ago, in the sounds of camel bells, the pipa, konghou, erhu, qiangdi, etc., were introduced into China, dancing to the Fly Apsaras of Dunhuang caves; and together with China's zheng (a 21-or 25-stringed plucked instrument in some ways similar to the zither), bamboo flute, xiao (a vertical bamboo flute) and xun (an ancient egg-shaped, holed wind instrument), play the heartfelt wishes of the Chinese people and greatly promote traditional Chinese music.
Composer Wang Luobin said that "the Silk Road is made of music and the most beautiful music in the world can be heard on this ancient road".
The First Shenzhen Belt and Road Music Season will present you with the most sweet-sounding music from this ancient road. And on the concert of "Plum Blossoms, Orchid, Bamboo and Chrysanthemum", Guqin Master Li Xiangting, Erhu Master Song Fei, Guzheng Master Ji Wei, Dizi Master Dai Ya, Suona Master Shi Haibin, and Pipa Master Zhang Qiang will reproduce the great combination of cultural introduction and sacredness over past hundreds of years on the Silk Road.
This concert is one of the original programs of Shenzhen Belt and Road International Music Season, and masters are creating for performances on it. The cast is the best in recent years, which will add another grand chapter to Chinese music and present a beautiful view of China for audiences.