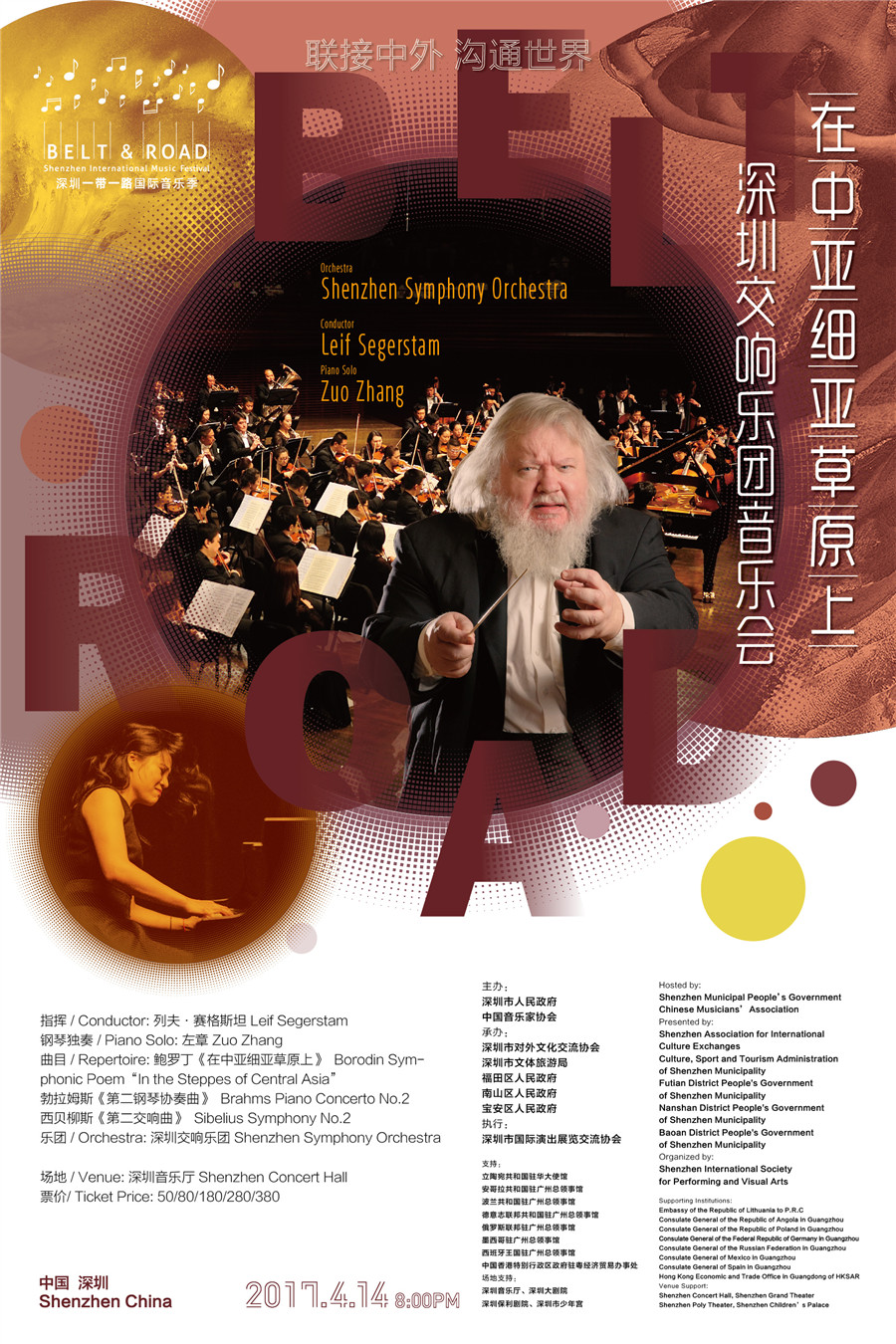 Shenzhen Symphony Orchestra was founded in 1982 and after 35 years of explorations and efforts, plays a pivotal role in this music season.
The Concert of From Central Asia, is jointly presented by Leif Segerstam, a famous Finnish conductor, and Pianist Zhang Zuo, who will bring such pieces as Borodin's Symphonic Poem "In the Steppes of Central Asia", Brahms's Piano Concerto No.2, and Sibelius's Symphony No.2.
For years, countless domestic and overseas famous composers, conductors and performers have cooperated with the orchestra. Artists, like Tan Dun, Ye Xiaogang, Li Delun, Chen Xieyang, Tang Muhai, Chen Zuohuang, Chen Xiaoying, Hu Yongyan, Kirill Pertrenko, Lang Lang, Chen Sa, Lü Siqing, Dai Yuqiang, Liao Changyong, José Carreras, have cooperated with SSO.