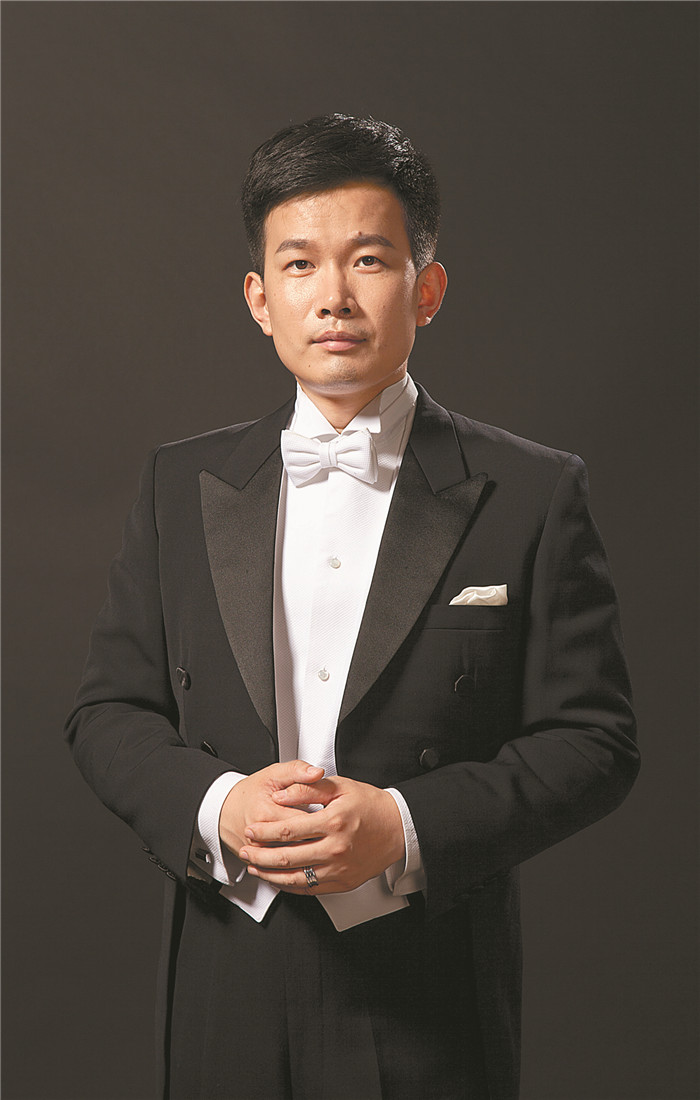 Shi Yijie
Yang Mei
yangmei_szdaily@163.com
A Chinese tenor expressed his confidence in Chinese operas Friday, citing the increasing number of Chinese operas that will be performed on the international stage.
"The number of Chinese operatic tenors and Chinese operas has been growing, and I believe more and more quality Chinese operas will be performed on the international stage," Shi Yijie, a Chinese tenor who performed at the opening concert of the Belt & Road Shenzhen International Music Festival, said in an interview Friday.
Compared with Japan and South Korea, which produced many famous tenors in the 1980s and 1990s respectively, China's opera business has been flourishing in recent years, which Shi attributes to China's rapid economic growth.
As a matter of fact, Shi is one of the most renowned Chinese tenors who has been well-received by Western audiences for his portrayal of the character, Jia Baoyu, in the English opera adaptation of the Chinese literary epic "Dream of the Red Chamber," which, by his description, is the Chinese equivalent to "Romeo and Juliet."
Shi showed confidence in the popularity of the opera among an American audience as he recalled the opera's debut in San Francisco last September. "Although this is an opera adapted from a Chinese literary classic, which is little-known to foreign audiences, we sang it in English and more importantly, we managed to bring it closer to our audience by combining our traditional Chinese musical elements with Western singing and performing techniques," Shi said.
Shi said that as a tenor he feels much more assured and focused when performing a character in a Chinese opera. As a Chinese tenor who has played the role of Western faces for 10 years, Shi often finds it "awkward and demanding to perform in Western operas." However, he thinks Chinese operas are much easier since the stories are more familiar.
He added that he felt even more confident performing a Chinese opera for a Western audience, because "there are 1,000 Jia Baoyu in 1,000 Chinese people's eyes, while the Western audience knows little about it, so I feel less pressure."
For the first Belt & Road Shenzhen International Music Festival, Shi prepared two performances. One was a solo Chinese opera and the other a Beethoven symphony performed along with musicians from other countries.