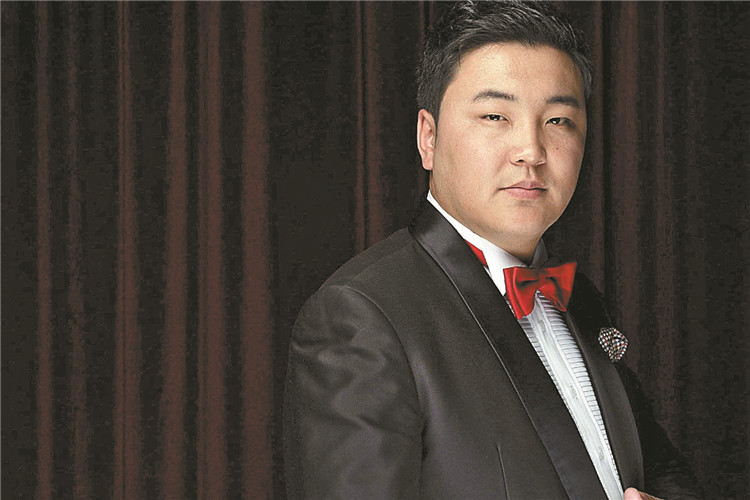 Yang Mei
yangmei_szdaily@163.com
Ariunbaatar Ganbaatar, a Mongolian baritone, said he is proud to represent his home country by performing on the stage for the Belt & Road Shenzhen International Music Festival.
When asked the significance of the music festival to the countries along the Belt and Road, especially Mongolia, Ganbaatar said that Mongolia was a big beneficiary of the ancient Silk Road. "In the Yuan Dynasty (1271-1368), trade on the Silk Road was prosperous. Chinese tea leaves and other products were transported to Mongolia so that our countrymen could be fed," he said.
To return the favor, the baritone "treated" the local audience to a Mongolian folk song. "The song invariably reminds me of the Mongolian grasslands. It is easy for me since I feel very close to it," he said. Besides the folk song, he performed another solo from his award-winning performance, Rossini Opera "Largo al factotum."
Ganbaatar acknowledges that each nation has their unique traditions and cultures.