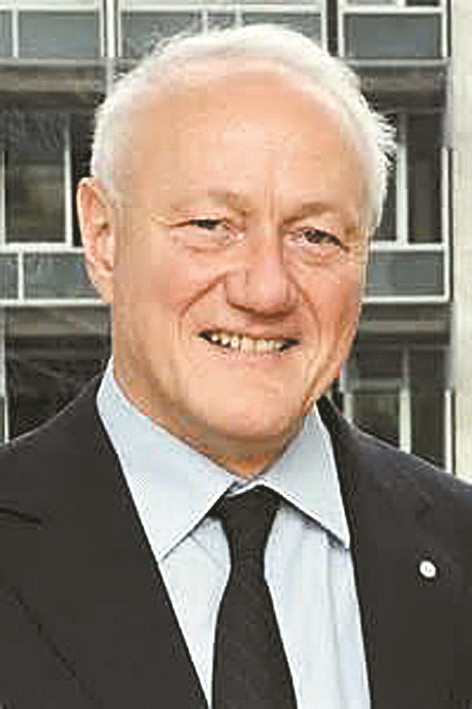 Zhang Qian
zhqcindy@163.com
Francesco Badarin, UNESCO's assistant director-general for culture, said that the Belt & Road Shenzhen International Music Festival is the music festival that he can't miss.
"Marco Polo came to China along the Silk Road from Venice in Italy over 700 years ago, and now I have also come from Venice to Shenzhen for the Belt & Road International Music Festival," said Badarin.
Badarin gave an interview to the Shenzhen Daily and several Chinese media outlets Friday, expressing his expectations for the ongoing Belt & Road Shenzhen International Music Festival, and recognition for how it connects people from diverse cultural backgrounds.
As an old friend of the city, Badarin presented the opening concert that took place at Shenzhen Concert Hall on Saturday night on behalf of Irina Bokova, director-general of UNESCO. In his words, the music festival is "an innovative and promising event" and Shenzhen is a "proud member of UNESCO."
"The theme of the music festival matches UNESCO's vision for cultures connecting the world, especially under the current situation where wars and conflicts are occurring in many parts of the world," said Badarin. "Culture can play a vital role in bringing along peace and dialogue among different countries and races."
Badarin has known Shenzhen for more than a decade. He was invited to be president of the panel for the Shenzhen Creative Design Award in 2015 and attended the UNESCO High-level Forum on Museums in Shenzhen last November.
Music is the best way to communicate, Bandarin said. "Music is the sole language that does not need translators around the world." Bandarin uses Italian Opera as an example to illustrate that any kind of local music can become globally recognized and popular.
"I come from Venice, Italy and the Italian Opera was first native to Italy but gradually became globally well-known and appreciated," said Bandarin, "and different kinds of musical elements converge together to generate new things."
Bandarin believes that the music festival compliments Shenzhen's unique features of inclusiveness, youth and dynamism. He expects the city to become a city of music and that the music festival will become a cultural icon for Shenzhen.