Share

Print
A+
A-
Sports events to sign up for
From: Shenzhen Municipal Talent Affairs Bureau
Shenzhen Marathon
Shenzhen Marathon, running for glory, never surrender
Certified by the Chinese Athletic Association and hosted by the Shenzhen Municipal Government, the marathon was first held in 2013. From 2015 to 2018, it was approved as a gold-medal event by the Chinese Athletic Association for the next four years. From 2016 to 2019, it was successively awarded the bronze, silver, and gold-label event by the International Association of Athletics Federations.
In 2022, the marathon adopted a new route that extended 42.195 kilometers, starting from the Civic Center at the foot of Lianhua Hill and wrapping up at Qianhai Stone Park in the center of the Guangdong-Hong Kong-Macao Greater Bay Area, symbolizing Shenzhen's brave new journey in the new era.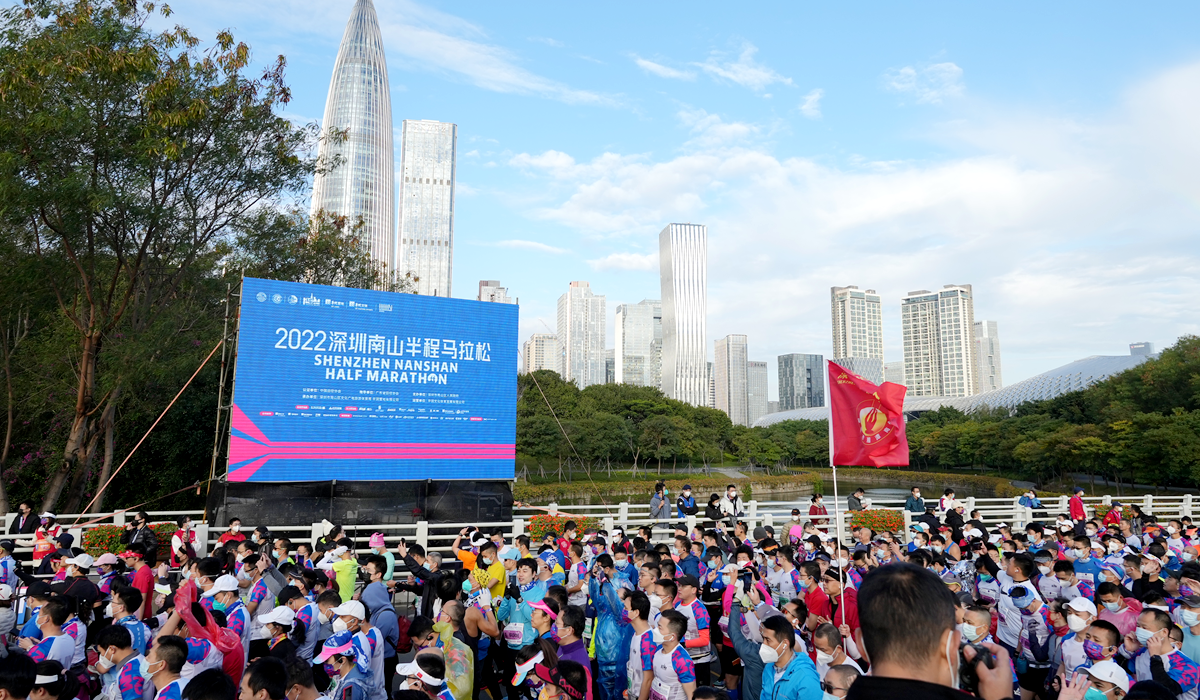 Nanshan Half Marathon
Nanshan Half Marathon, online race also in vogue as 'runners' get to pick
Since its launch in 2015, this has become one of the most influential half-marathon events in China. In 2017, it was selected as one of Shenzhen's top 10 local sports events, and in 2019 it was named a "gold-medal event" by the Chinese Athletic Association. In 2020 and 2021, as the pandemic swept across the globe, the event was held both online and offline, attracting nearly 500,000 participants from around the country.
The 100-kilometer hiking race, measuring Shenzhen step by step
Since this race was launched in 2001, it has adopted a different route design each year, either starting from Shekou and passing through five districts to Dongchong, or circling around Guangming District by passing through the Xinpotou South Wetland Park, Dapo River Greenway and Time Valley.
"Futian Cup" Lei Sheng Fencing Open, 5,000 flock to see sabers rattle
The Fencing Open marks Futian's first major competition in this swashbuckling sport since the district hired Olympic foil champion Lei Sheng as its sports consultant. Since its inception in 2020, more than 5,000 people from hundreds of fencing clubs have signed up to try their luck. The event has put Shenzhen firmly on the international fencing radar while paving the way for the sport's continued adoption in China.
"Zheng Jie Cup" National Junior Tennis Tour, grooming players for a Grand Slam (or two)
The "Zheng Jie Cup" National Junior Tennis Tournament was established in 2010 by two-time Grand Slam champion Zheng Jie, and has been held in Shenzhen since 2016. Over the past six years, more than 20,000 young people have participated in the tournament. Of them, 84 became alternate members of the national junior tennis team, 77 were members of the national junior tennis team, and 9 made it to the national youth tennis team. The event aims to help train and select talented tennis players from the ranks of the nation's youth.
City football league, the leap from amateurs to professionals
The upper echelons of professional football operate in a three-tier system in this dynamic city, in the form of the Shenzhen Super League, Shenzhen A League and Shenzhen B League, building a ladder to the Chinese professional football league. The top clubs in the Shenzhen Super League can make the leap from amateurs to professionals by participating in division two of the Chinese Champions League competition.
These matches take place at Shenzhen Youth Football Training Base, a professional venue where participants can enjoy first-class hardware facilities and feel the competitive vibe both on and off the pitch. Shenzhen Football Association sends top-level referees to the matches.
Shenzhen's amateur league and Shenzhen Cup events, including Shenzhen FA Cup, "Shenzhen Cup" amateur football league and the city's Futsal Tournament, have also provided a professional competition platform for fans of "the beautiful game."
"Sport Lottery Cup" University Alumni Association Football Games, a game for love
China Sports Lottery Cup Shenzhen University Alumni Association Football Games, among Shenzhen's most famous local matches, is committed to building a platform for "Making friends by playing games" and promoting the development of amateur football in Shenzhen.
Shenzhen Sports Lottery has actively supported all kinds of sports events and activities by raising a sports lottery public welfare fund. It has also contributed to building Shenzhen into an internationally famous sports city. During the competition, for every goal scored, the organizer will donate 100 yuan to buy sports supplies to help rural schools improve their physical education.
"Yi Jianlian Cup" national three-man basketball competition, dunking like Yi Jianlian
The "Yi Jianlian Cup" National Three-player Basketball Tournament is a national sports event founded by Yi Jianlian, the Guangdong-born athlete who has played for four NBA teams and who now plies his trade for the Guangdong Southern Tigers. The annual tournament has been held in Shenzhen and other Chinese cities for nine years since 2014. So far, the total number of participating teams has exceeded 12,000, with more than 100,000 applicants and 60,000 participants. Every year, over 30 million people watch the games via livestream. Certainly in no small part due to the popularity and influence of Yi Jianlian, the event has become a nationally influential game that promises to broaden the cultural horizons of both those who take part, and the fans who cheer their team on from the stands.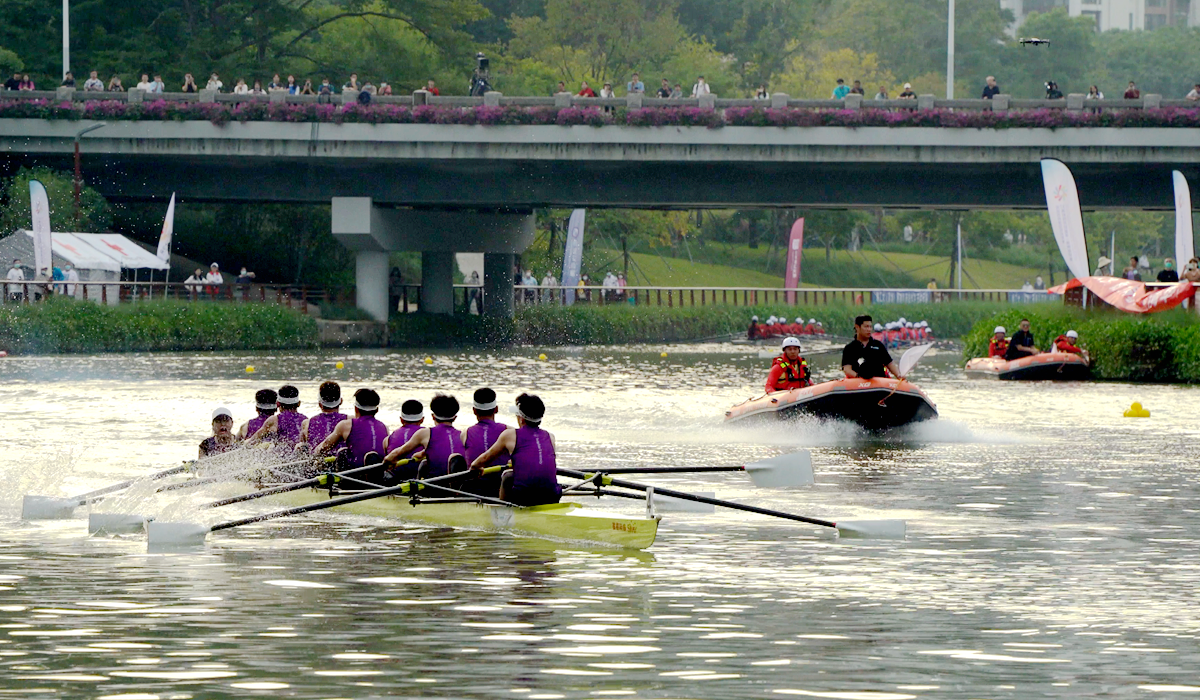 Shenzhen X9 Alliance Rowing League
Shenzhen X9 Alliance Rowing League, powering forward sports IP for local universities
On November 5, 2022, a ceremony was held along the Dasha River in Nanshan to inaugurate both the Shenzhen X9 Alliance of Universities and Institutes Around X-Lake Sciensity and the alliance's first rowing league. Rowing prowess hinges on discipline and finely tuned teamwork, and is hugely popular among universities worldwide. This sports event was designed in a bid to enhance exchanges and cooperation among higher education institutions in the city, to promote the sport of rowing and to support the city in becoming an international sports city, according to the event's organizers. Eight rowers per team, all armed with a single oar, are divided into two categories -- the student crew and expert crew – as they do battle along the 800-meter double track race. Participants of this competition have included not only teachers and students of universities and scientific research institutes, but also many academicians such as Zhang Jin, Ding Wenhua and Zhang Xueji.
The competition adopts a total points system and has a permanent championship trophy featuring the name of each year's champion engraved on it.