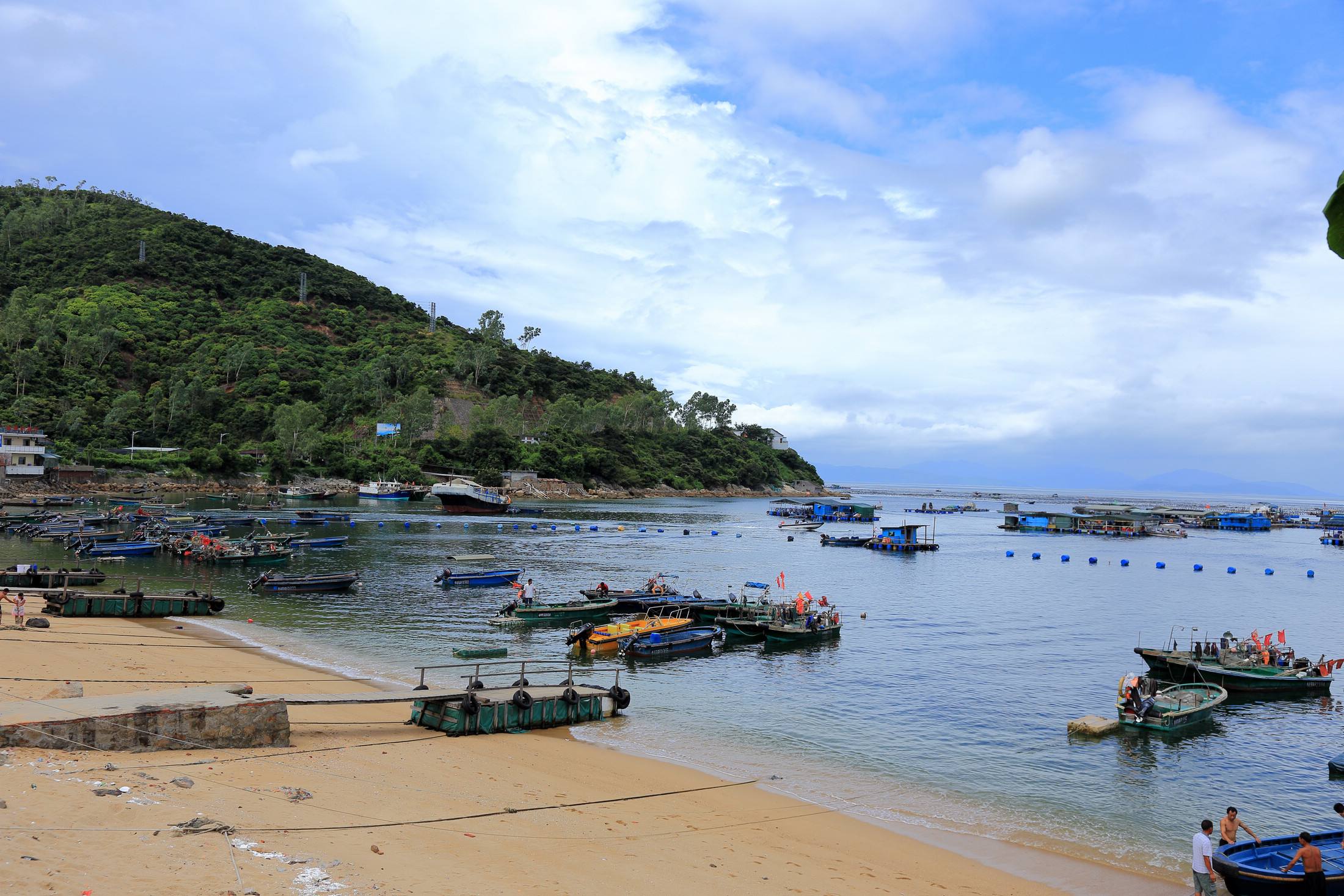 Nan'ao Subdistrict used to be a f shing village on the southern tip of Dapeng Peninsula. Back then locals went to sea each day, except on only very special occasions. Today, many residents depend on tourists for their daily bread.
Road tunnels built through Wutong Mountain have shortened the trip from Luohu to Nan'ao to less than an hour, with plenty of breathtaking scenery along the way.
Fresh abalone, urchin, scallops, lobster, crab and seaweed — sold at skyhigh prices downtown — are regular fixtures on the tables of Nan'ao locals. Visitors can buy their own fresh seafood from kiosks on fishing boats.
Another place to f nd seafood is Shuitou seafood street, which is lined with restaurants and fresh markets. A market selling dried seafood is nearby.
Add: Shuitousha, Nan'ao Subdistrict, Dapeng New District( 大鹏新区南澳街道水头沙 )
Bus: 360 (Nan'ao stop 南澳站 )