An exhibition of the 2020 Go! Design Community Festival opened at the Sea World Culture and Arts Center in Shekou of Nanshan District on Saturday. The exhibition will last until February 2021, Southern Metropolis Daily reported.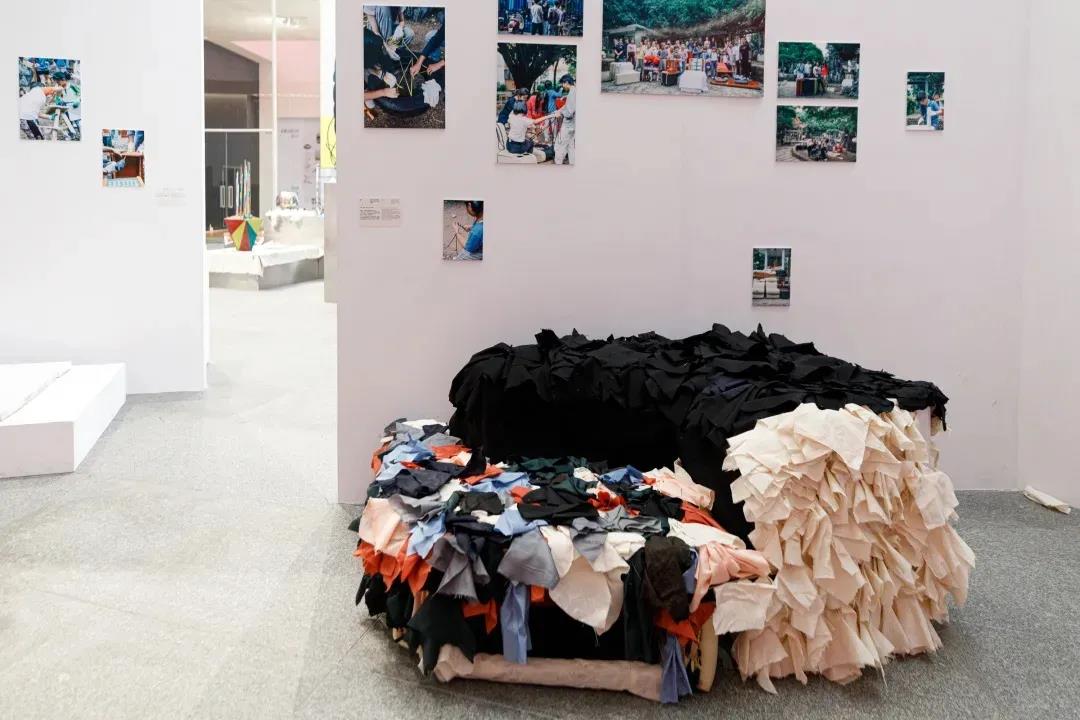 A "chair" made of cloth. Courtesy of Sea World Culture and Arts Center
The community festival is a local activity that advocates the concept of "Design with Society" and aims to turn professional design practices and creative culture into events that everyone can understand and participate in. Three sessions of the festival have been held in the past years.
This year, the festival invites enterprises, institutions, community organizations, primary and secondary schools, universities, institutes for senior citizens and youth art and design groups to mix and match to form teams, and to explore the history and culture of Shekou as well as the possibilities of design in the context of community.
Various activities of the festival have been launched since November this year. After a series of guided tours, field visits and research, and co-creation of the participants, a number of works were displayed at the exhibition.
Based on the three historical landmarks of Chiwan Old Fort, i-Factory and Minghua Ship, and the three cultural landmarks of Shekou Fishing Harbor, Yu'er Village and Shekou Market, the community festival has customized coastal tour routes reflecting the changes of the coastline and the history of the fishing culture.